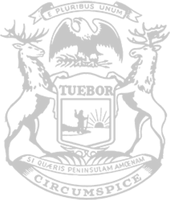 Rep. Howell pushes legislation to protect the public's right to know
Lapeer County lawmaker fights off attempts to limit public notices
State Rep. Gary Howell this week voted for a plan to protect and expand access to public hearing notices and other information for Michigan citizens.
Currently, Michigan law requires that public notices be printed in local newspapers. While newspaper subscriptions have decreased somewhat, website traffic for newspapers has increased.
"As a strong advocate of the people's right to know, I have vigorously opposed bills that would eliminate newspaper publication of notices," said Howell (R-North Branch). "I firmly believe newspapers play a large role in the public square. Notifying Michiganders of public hearings and other public notices is an age-old practice to help citizens learn what is going on in their communities. I am committed to making sure that this information is readily accessible."
Senate Bill 258, sponsored by Howell's legislative partner, Sen. Curt VanderWall, will expand Michigan's public notice requirements for counties, townships, cities, and villages. The bill adds mandatory website notice requirements for newspapers that publish public hearing notices.
"This common-sense legislation will greatly benefit Michigan citizens and their right to access public notices," Howell said. "Senate Bill 258 provides necessary updates to modernize the process for public notices. This will in turn improve transparency by increasing Michiganders' access to information about their local governments."
Under this plan, newspapers must continue to publish notices and, in addition, must provide website notices as follows:
Within 72 hours of receipt of a request to publish a notice, provide access to the notice on the website of the newspaper.
Place the notice on a website that is established and maintained by a state association of newspapers that represents a majority of newspapers in the state as a comprehensive central repository for notices published throughout the state.
###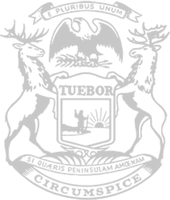 © 2009 - 2023 Michigan House Republicans. All Rights Reserved.
This site is protected by reCAPTCHA and the Google Privacy Policy and Terms of Service apply.