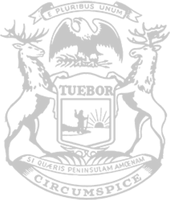 Representative Howell (R-North Branch) introducing his road commission bill. To his left is Representative Sarah Cambensy (D-Marquette)
Rep. Howell proposes bill to protect rural representation on county road commissions
North Branch-area lawmaker addresses the necessity for rural representation
State Rep. Gary Howell recently introduced a plan to assure equal representation on county road commissions throughout Michigan.
Howell's House Bill 6094, along with HB 6093, sponsored by a northern Michigan legislator, provide a process to create single-member county road commissioner districts. Currently, all county road commissioners in Michigan are elected or appointed at-large from the entire county.
"Unfortunately, in counties with population concentrations, we run the risk of people in those areas having all of the representation while rural areas are left without any," said Howell, of North Branch. "Rural residents are particularly reliant on road commission services. Sometimes, they are simply under-represented and consequently, their needs may be given less attention. This legislation aims to fix that potential problem."
"This legislation is not intended to be viewed as critical of any particular commissioner anywhere in the state," said Howell, who is the former chairman of the Lapeer County Road Commission. "Rather, it is intended to ensure that rural areas within individual counties will be represented in the decision-making process regarding their local roads."
When he served as chairman of the Lapeer County Road Commission, Howell was the commissioner from the North Branch area. The other two commissioners represented the Lapeer area and the Imlay City area. However, there is no guarantee of such well distributed representation. Because of the concentration of voters in Lapeer, every commissioner could easily be from the Lapeer area only. Dividing the county into three road commission districts would protect equal representation for all citizens in the county.
HBs 6093-6094 have been referred to the House Committee on Transportation for further consideration. Representative Howell is a member of that committee.
###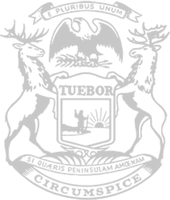 © 2009 - 2023 Michigan House Republicans. All Rights Reserved.
This site is protected by reCAPTCHA and the Google Privacy Policy and Terms of Service apply.