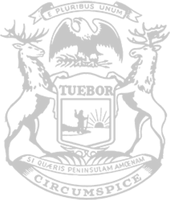 Rep. Howell: House approves plan following Supreme Court Ruling
Lawmakers respond to Supreme Court's landmark decision
This week, State Representative Gary Howell (R-North Branch) and the Michigan House of Representatives approved several measures to continue protecting and assisting Michigan families following an important constitutional ruling issued by the Michigan Supreme Court.
Howell stated that many questions have arisen since the Supreme Court's ruling, such as what will happen in the absence of Whitmer's orders.
"In order to address these concerns," Howell said, "my colleagues and I in the House of Representatives met for a session on Tuesday, which extended into 3:30 a.m. on Wednesday. We addressed many issues, such as measures that will keep our elderly citizens safe in nursing homes, as well as ensuring that Michiganders will still have access to unemployment benefits."
Howell noted that many have lost a parent, grandparent, or friend in nursing homes during the coronavirus pandemic. Senate Bill 1094, one of the measures approved by the House,  aims to reduce the spread of COVID-19 in nursing homes by implementing recommendations of the Nursing Homes COVID-19 Preparedness Task Force. It prohibits the return of COVID-19-positive residents to nursing facilities unless they have fully recovered, or the facility has established a state-approved dedicated area to care for people with the virus. In addition, the plan allows safe and responsible in-person visitations for all nursing home residents, requires health data reporting and a plan to address testing needs for our most vulnerable.
Other measures approved by the House included:
Safeguard the Unemployment Insurance Agency benefits put in place to address the pandemic and guarantee those claims will continue uninterrupted for the maximum number of weeks allowed by the federal government. (SB 886).
Provide flexibility to allow licensed health care workers such as physician assistants, registered nurses and pharmacists to continue testing people for COVID-19 (House Bill 6293).
Allow important documents, such as wills, deeds and other forms to be signed and witnessed electronically through the end of 2020 (HBs 6294-97).
Allow retirees to return to work to help the Unemployment Insurance Agency with the overwhelming number of claims without forfeiting their retirement benefits (SB 911).
Extend the validity of vehicle registrations, driver's licenses and state identification cards that expired after March 2020, and waive late fees associated with renewing expired documents (HBs 5756, 5757, 6192).
Establish a plan to open state unemployment offices and Secretary of State branches to better serve the public (SB 748).
"My colleagues and I stand ready to work with the governor to deliver a smarter response that makes things better and safer for people across Michigan," Howell said. "If she's willing to work with us, there's much we can accomplish."
PHOTO INFORMATION: State Representative Gary Howell and the Michigan House of Representatives recently approved several measures to continue protecting and assisting Michigan families through the remainder of the coronavirus pandemic.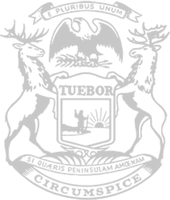 © 2009 - 2022 Michigan House Republicans. All Rights Reserved.
This site is protected by reCAPTCHA and the Google Privacy Policy and Terms of Service apply.