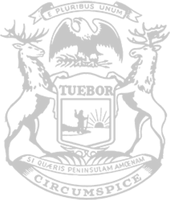 Rep. Howell disagrees with Governor's regional plan, does not support extension
There's more to Michigan than Detroit, different tactics needed
State Representative Gary Howell (R-Deerfield Twp.) joined his colleagues in the House of Representatives on Thursday in voting to restore representative democracy and end the Governor's unilateral control over the state's coronavirus response. The recent actions in the Legislature are intended to return Michigan to a system of checks and balances. As part of that process, the Legislature is approving measures designed to protect public health and help struggling Michigan families get back on their feet.
"The Governor has had unchecked power over the state for a month and a half," Howell explained. "While I share her priority of protecting public health, I believe the people deserve a voice in this process – and that voice is expressed through their elected representatives in the Legislature."
It is anticipated that the Governor will proceed with issuing additional orders and that the legislature will challenge them in the courts as unconstitutional.
Howell, who serves as Chairman of the House Committee on Natural Resources, said he does not agree with the Governor's economic recovery map that places Lapeer County in the five million population Metro Detroit Region regarding economic restrictions.
"Lapeer County should be able to reopen long before the Metro Detroit area would even be considered," Howell said. "It doesn't make any sense that Lapeer County, with a few hundred cases of coronavirus, would be grouped in with Wayne, Oakland, and Macomb counties which have tens of thousands of cases."
Howell said Governor Whitmer needs to present a new plan that better reflects the numbers across the state. "The governor said she is going to rely on data as she reopens the economy," Howell said. "The data clearly demonstrates that Lapeer and Detroit are in significantly different circumstances."
"Protecting the health of Michigan residents remains my top priority," Howell stated. "Returning our civil liberties and providing some common-sense protections in state law is the best path forward for protecting public health while also working to safely reopen Michigan. In Lapeer County there are many businesses that are ready to safely reopen and allow their proprietors and employees to return to work and provide for their families. The Governor's regional plan will only cause unnecessary hardships and burdens on the people that I represent."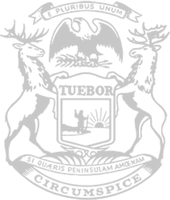 © 2009 - 2023 Michigan House Republicans. All Rights Reserved.
This site is protected by reCAPTCHA and the Google Privacy Policy and Terms of Service apply.