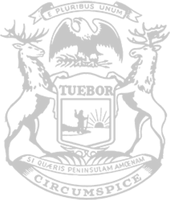 Rep. Howell declares lame duck reform vote a resounding 102-7 victory
RELEASE
|
February 26, 2021
Rep. Howell's campaign to drastically limit lame duck shenanigans gains major support in House of Representatives
Rep. Gary Howell (R-North Branch) has commended the overwhelming passage of a House Joint Resolution on Wednesday which would amend Michigan's Constitution. The resolution would require a two-thirds majority for the passage of any bills during a "lame duck" session—the period after a November election and before the end of the legislative term on December 31st.
"I began championing this issue when I was first elected to the Legislature," said Rep. Howell. "It was then that I first took notice of the way business was conducted after elections, with freshly-printed bills still wet with ink and members voting on gargantuan proposals that no one had time to read. The adoption of this joint resolution represents major progress on something I have been working towards for the past five years. It has long been unconciousable to hold lawmakers in session into the wee hours of the morning during lame duck to try and bludgeon them into voting in favor of the pet legislation for some lobbyist."
The Legislature frequently chooses the lame duck period as a time to pass controversial bills on a party-line or special interest basis. This reform measure will allow for more transparency and fewer hyper-partisan votes. The resolution prioritizes accountability and gives legislators the opportunity to address and properly vet bills before voting on them.
Now beginning his sixth year in the House, Howell has introduced resolutions every term addressing the blatant lame duck abuses that have continued for decades. "To have such overwhelming support from colleagues on both sides of the aisle is a major victory for the people of Michigan," Howell said. "I have had more discussions than I care to count with legislators of both parties, urging them to support this reform. I commend House Speaker Jason Wentworth for championing this reform. Until now, the leaders of neither political party would tackle the issue."
"It is gratifying that nearly all of my colleagues now agree that this reform is badly needed," said Rep. Howell. "Michigan voters will finally be allowed to bring transparency to the current system and give our citizens a stronger voice in our Legislature. This package does not offer every single element I would like it to include, but it is an excellent step forward. I have appreciated the partnership of my colleague Rep. Terry Sabo (D-Muskegon) who has helped champion this reform. We are proud to have taken leadership on this important bipartisan issue."
The resolution now moves to the Michigan Senate, where it needs two-thirds majority approval to pass. If the measure wins sufficient support in the Senate, it would be placed before the voters in 2022.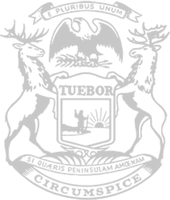 © 2009 - 2023 Michigan House Republicans. All Rights Reserved.
This site is protected by reCAPTCHA and the Google Privacy Policy and Terms of Service apply.