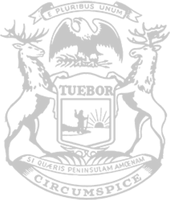 Rep. Howell Continues to Fight Unrestricted Mining
Area lawmaker works with local residents to defeat harmful mining legislation
State Representative Gary Howell (R-Deerfield Twp.) is continuing his fight against Senate Bills 431 and 849, which would strip away local control over mining activities and give mining corporations full authority to establish gravel mines anywhere in Michigan – regardless of the health and safety concerns of local residents and officials.
Howell, who chairs the House Committee on Natural Resources, recently met with the chairman of the Senate Transportation Committee, Senator Tom Barrett, to express his continued opposition to the bills. He was assured by Barrett that the Senate will delay any further consideration of the gravel mining bills until at least September.
"I have been working hard to convince my fellow legislators to oppose these bills," Howell stated. "I wanted a one on one meeting with the chairman of the committee that has the bills under its jurisdiction. It is my intention to have these misguided bills defeated."
Prior to becoming a state legislator, Howell served as a township attorney for 40 years.
One of his clients was Metamora Township, which has had several lawsuits filed against it by corporations seeking to mine gravel near the Village of Metamora. The first litigation was a federal lawsuit, which Howell won for the Township in 1990. The courts have since consistently agreed with the Township's position that mining at that location would cause unacceptable damage to the community.
"The residents of Metamora, as well as people throughout the state, deserve the right to maintain local control regarding decisions that will affect their homes and health," Howell said. "After being defeated in court three times, the mining corporations are trying to change state law in order to circumvent the judicial process. They know if they continue going to court, they will keep losing – unless they get the law changed. We cannot let these determinantal bills pass – the people of Metamora and Michigan deserve much better."
Howell expressed his gratitude for the nearly 100 residents from the communities of Metamora and Dryden, who have attended hearings in Lansing on this pressing matter.
"The most important opposition to each version of these bills has come from the concerned residents of Metamora and Dryden. I will keep fighting against this plan right alongside these determined citizens," Howell explained. "If SBs 431 and 849 were to pass, these residents would effectively have no voice at all regarding gravel mining operations in their own community. The Legislature would be wise to heed their concerns instead of enacting a bad law that defies consistent legal opinions and endangers the health of my constituents and the people of Michigan."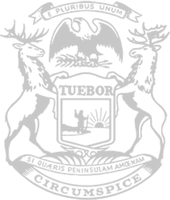 © 2009 - 2022 Michigan House Republicans. All Rights Reserved.
This site is protected by reCAPTCHA and the Google Privacy Policy and Terms of Service apply.