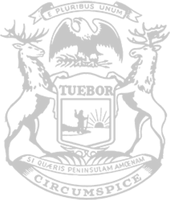 Rep. Howell: Canadians Drop Plan to Place Radioactive Waste on Lake Huron Shore
Local lawmaker remains vigilante against potential contamination
State Representative Gary Howell (R-Deerfield Twp.) claimed a partial victory last week, as an Ontario nuclear power company has officially dropped its plan to place tons of radioactive waste on a site within a half mile of the Lake Huron shore, directly across from the Thumb of Michigan.
Howell, Chairman of the House Committee on Natural Resources, has been passionately against this proposal from the very beginning.
"When I first became aware of this plan to permanently dispose of nuclear waste on the shores of the Great Lakes, I immediately took steps to oppose it," Howell said. "I have worked hard to educate my colleagues as to the potential ramifications if this nuclear waste dump was approved."
Acting accordingly, Howell personally wrote and introduced House Concurrent Resolution (HCR) 12, which expressed the Michigan Legislature's opposition to any nuclear storage facility on the Great Lakes, while also urging the Canadian government to reconsider its shortsighted proposal. Howell's HCR 12 also called on Congress to take legal action if necessary to stop these radioactive waste dumps from going forward.
"Those opposed to the shoreline sites have long questioned the ability of the power company and the Canadian government to maintain the safety of an underground facility," Howell explained. "Any proposal to use a site on the Great Lakes for nuclear waste storage is an affront to the cooperation between our two nations that has protected the Great Lakes for decades."
HCR 12 brought this pressing threat to the attention of the public and other lawmakers. Howell cited many concerns in his testimony in support of the resolution, including the possibility of a major ecological disaster resulting in irradiated drinking water and contaminated natural resources. HCR 12 passed the House of Representatives in an overwhelmingly bipartisan fashion this past February.
"This is an issue that deeply concerns me," Howell stated. "I am grateful to my colleagues on both sides of the aisle for their support. It is only because of their help that we are starting to see some results."
While the site located right on Lake Huron has been ruled out, another site some 15 miles from the lakeshore is still up for consideration for high-level nuclear waste. This additional site could also pose a substantial risk to the Great Lakes.
"Our Great Lakes are valuable beyond measure, and I will continue to fight until this misguided project has been completely abandoned," Howell continued. "This is a high-risk venture that could create long-term devastating effects on our most precious natural resources. While we can claim a partial victory today, we must continue to defend the Great Lakes for our children and grandchildren."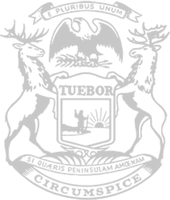 © 2009 - 2022 Michigan House Republicans. All Rights Reserved.
This site is protected by reCAPTCHA and the Google Privacy Policy and Terms of Service apply.