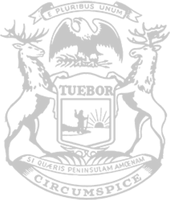 Rep. Hornberger's bipartisan plan to combat opioid crisis is now state law
Opioid Opt-Out plan gives patients choices, control
State Rep. Pamela Hornberger's plan to ensure all patients are given the opportunity to opt out of being offered, prescribed or administered opioids from health care providers was signed into law today.
Hornberger said over-prescription of opioids from health care providers is the root cause of opioid addiction. A total of 2,684 Michigan residents died due to opioid overdoses in 2020.
Her plan, which she introduced along with bipartisan colleagues, requires health care providers and insurers to make non-opioid directive forms available upon plan enrollment. Non-opioid forms not only allow patients to make their own medical decisions, but also bring patient awareness to alternative options to prevent initial exposure to opioids.
"It's common sense to give patients, especially those living with addiction, the option to opt-out of opioid use," said Hornberger (R-Chesterfield Township). "That means informing them that alternative options for pain management exist and are effective. I'm proud that representatives on both sides of the aisle have backed this plan that has the potential to save lives – protecting patients from the risk of lifelong opioid addiction."
Hornberger has been committed to fighting the opioid crisis for years. She supported plans to continue funding for the state's opioid epidemic response in the 2021 state budget. In the 2020 budget year, supported a $30 million appropriation for unmet opioid substance abuse treatment and prevention needs.
House Bills 5261-5264 are now Public Act 41-44 of 2022.
###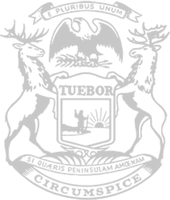 © 2009 - 2022 Michigan House Republicans. All Rights Reserved.
This site is protected by reCAPTCHA and the Google Privacy Policy and Terms of Service apply.