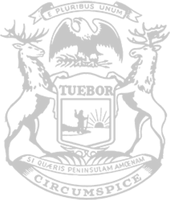 Rep. Hornberger supports plan ensuring early access to all treatment options for COVID-19
RELEASE
|
December 20, 2021
Rep. Pamela Hornberger joined the Michigan House on Tuesday in approving plans to expand the state's capacity to provide early treatment for COVID-19 patients and address a critical shortage of health care workers, along with several other important initiatives closing the books on the state's most recently completed fiscal year.
"The people of Michigan deserve access to all COVID-19 treatment options available," said Hornberger, of Chesterfield Township. "The state of Michigan has not done a good job of ensuring that access. Monoclonal antibody treatments and other new treatments in development have the potential to save lives. This plan will ensure those suffering from COVID-19 have all the early treatment options available to them. I'm pleased to see this bipartisan solution moving forward."
House Bill 5523 includes more than $1 billion in federal COVID relief funds already available to the state. The measure provides $134 million to buy and administer monoclonal antibodies and other promising treatments for COVID patients, which studies suggest reduce the risk of hospitalization or death by up to 85 percent for COVID-positive patients. Currently, delivery is bottlenecked at short-staffed hospitals – the House plan will expand delivery to eight additional sites across Michigan. The measure also includes $300 million for health care employee recruitment and retention, and $90 million to support vaccinations.
House Bill 4398 authorizes remaining federal COVID funds that must be allocated now based on federal requirements and cannot be used for other purposes. It also provides some discretionary funding while closing the books for the state's 2021 fiscal year. This measure is expected to head to the governor's desk for consideration soon.
Combined, the two bills will provide $300 million in additional funding for COVID testing in schools. Half of the funding is authorized through House Bill 4398, and the other half is contained in House Bill 5523. Intermediate school districts will play a key role in testing kit redistribution if it is needed.
House Bill 4398 includes COVID-related funds for rental assistance, support of families, mental health and nursing homes. The measure includes $36 million for state response to environmental health threats, along with money for airports and several other projects across Michigan.
The plan now moves to the Senate for its consideration.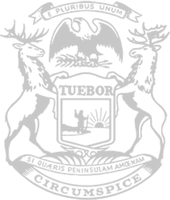 © 2009 - 2022 Michigan House Republicans. All Rights Reserved.
This site is protected by reCAPTCHA and the Google Privacy Policy and Terms of Service apply.