Rep. Hornberger reaffirms parents' rights to direct the education of their children
RELEASE
|
September 29, 2022
State Rep. Pamela Hornberger introduced a House resolution on Wednesday condemning the Michigan Department of Education's teacher training videos on student gender orientation and reaffirming the fundamental right of parents to direct the education of their children.
The department's new training protocol pushes gender fluidity to elementary school students and encourages teachers to facilitate the sexual transition of minors without parental consent. The policy encourages educators to keep the student's new name, pronouns, and sexual identity confidential from the family, unless otherwise directed by the child – even if the child is in mental health crisis or contemplating thoughts of suicide.
Hornberger and others in opposition to the MDE policy say the new protocol strips parents of their rights, and that it is especially concerning considering the staggering number of suicides and attempted suicides amongst America's transgender and gender-questioning youth.
"Unelected bureaucrats within our education department should not have the authority to wedge good parents out of their role as their child's guardian," said Hornberger, a former public school teacher. "Parents have the right to know about every discussion their child has with their teacher."
The resolution defends the rights of parents:
"The fundamental right of parents over the upbringing of their children has been unequivocally established in the United States. Parents are in the best position to know their children's needs and circumstances, and therefore should maintain authority over all information and decisions that could impact the health and well-being of their children," Hornberger's resolution reads.
The resolution was approved with overwhelming support.
###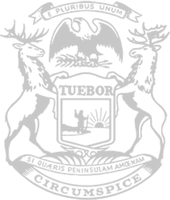 © 2009 - 2023 Michigan House Republicans. All Rights Reserved.
This site is protected by reCAPTCHA and the Google Privacy Policy and Terms of Service apply.