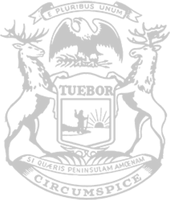 Public Works Commissioner Candice Miller gives Rep. Pam Hornberger a tour of the Chapaton Pump Station in St. Clair Shores earlier this year.
Rep. Hornberger leads effort to fund Macomb water infrastructure projects
State Rep. Pamela Hornberger has secured $72 million in funding to improve water and sewer infrastructure in Macomb County.
The appropriation was included in a budget supplemental approved by the House Appropriations Committee today that prioritizes available federal stimulus funds for local projects across Michigan.
The funding plan will take vital steps to prevent imminent sewer disasters and sinkhole collapses like the one that occurred in Macomb County in December 2016 while reducing combined sewer overflows into Lake St. Clair and sewage backup into basements.
Hornberger said she worked closely with Macomb County Public Works Commissioner Candice Miller to identify the most pressing issues facing Macomb's outdated water infrastructure systems and establish effective and lasting solutions.
"It's time for Michigan's state government to prioritize water and sewer infrastructure in the parts of our region that are at risk for significant flooding. Our infrastructure is unequipped to handle heavy rainfall because many of the older communities have combined sanitary and storm water systems," said Hornberger, of Chesterfield Township. "Dedicating federal stimulus dollars and being proactive with these funds is a responsible choice and will save the rate-payers from having to pay for these projects through an increase in their sewer rates."
"We appreciate Rep. Pam Hornberger's leadership in acquiring these funds, which are incredibly helpful to Macomb County residents," said Macomb County Public Works Commissioner Candice Miller. "These funds will pay for a new project at Chapaton Pump Station at Nine Mile Road and Jefferson Avenue in St. Clair Shores that will greatly reduce combined sewer overflows into our beautiful Lake St. Clair – improving water quality for everyone. They will also fund the first new pump station at this site since 1968, which will prevent basement flooding for generations."
The funding applied to in-system storage of combined sewer flow at Chapaton along with another new system at the Martin Retention Treatment Basin will reduce discharges into Lake St. Clair by approximately 30 percent at Chapaton and 20 percent at Martin – a huge step forward in protecting water quality and clean drinking water.
The new systems will utilize the existing infrastructure more efficiently, instead of discharging combined sewer overflows into the lake. After a rain event, the flow can be sent to the Detroit wastewater treatment facility for full treatment.
The funding plan was approved by the Appropriations Committee and is expected to be voted on soon.
###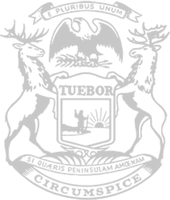 © 2009 - 2022 Michigan House Republicans. All Rights Reserved.
This site is protected by reCAPTCHA and the Google Privacy Policy and Terms of Service apply.