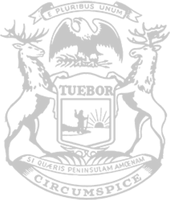 From left, Chesterfield Township Supervisor Danny Acciavatti, Rep. Hornberger, Macomb County Public Works Commissioner Candice Miller and Macomb County Commissioner Phil Kraft.
Rep. Hornberger celebrates opening of new Macomb County veterans home
State Rep. Pamela Hornberger today said the new state-of-the-art veterans home opening in Macomb County will provide a much-needed service for the many men and women who have honorably served the nation.
Hornberger, of Chesterfield Township, joined local leaders for a ribbon cutting ceremony at the facility, located on the site of former military housing at the Selfridge Air National Guard Base in Macomb County.
"This is historic. The men and women who heroically served our country are finally getting access to the top-notch care they deserve, right here in our community," Hornberger said. "For far too long, many veterans who call Southeast Michigan home have had no choice but to go to Grand Rapids or the Upper Peninsula for long-term care, far from their friends and family members. That will no longer be the case."
The Chesterfield Township project is part of the Michigan Veterans Affairs Agency's long-term mission of building seven new veterans homes statewide over the next decade. Until now, Michigan has had just two facilities dedicated to providing long-term care for veterans, the Grand Rapids Home for Veterans and the D.J. Jacobetti Home for Veterans in Marquette.
"About one-third of Michigan veterans currently reside in Southeast Michigan, and it's absolutely critical that they have a place to seek long-term care near their families and the communities they call home," Hornberger said. 
The MVAA acquired the 103-acre property in 2018, purchasing it from the Department of Defense for $820,000 after the Legislature and Gov. Rick Snyder appropriated funding for the project. The property is named Sebille Manor, after Air Force Maj. Louis Sebille, a Medal of Honor recipient who was killed in 1950 while fighting in the Korean War.
The new veterans home was constructed to house up to 128 veterans, include private bedrooms and bathrooms for residents and modern amenities for top-of-the-line care.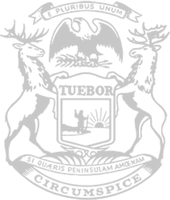 © 2009 - 2021 Michigan House Republicans. All Rights Reserved.
This site is protected by reCAPTCHA and the Google Privacy Policy and Terms of Service apply.