Rep. Hornberger calls on governor to return all districts to in-person learning
State Rep. Pamela Hornberger, chair of the House Education Committee, issued the following statement urging the governor to work with the state Legislature to return all school districts to in-person learning:
"What is happening to thousands of students and their families in Michigan today is criminal. At best, it's willful neglect and the governor is complicit.
"We have nearly 50,000 students in Detroit that have been out of school for 42 plus days. At the same time, we have nearly 50,000 charter school students attending school in-person in Detroit. Many of these open charter schools are right down the street from the empty DPSCD schools.
"DPSCD is shirking their moral obligation to educate thousands of children, many of whom are special needs, and some of the poorest students and families in Michigan.
"This is unacceptable, at the same time the Michigan Legislature has approved record funding for our schools. This should be concerning to all Michigan taxpayers. While the governor may talk a big game, she has not been at the forefront of solving this problem or any problem facing the everyday needs of our students and their families as she has vetoed nearly every bill that would improve education for Michigan students and their families.
"In her own State of the State address, the governor admitted that remote learning is not conducive to educating our young people. It's time for all students to get back to the classroom. I call on the governor to join with me, the chair of the House Education Committee, and members of the Michigan Legislature in demanding the return to in-person learning for all school districts that are refusing to do so."
###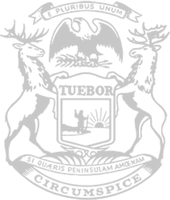 © 2009 - 2023 Michigan House Republicans. All Rights Reserved.
This site is protected by reCAPTCHA and the Google Privacy Policy and Terms of Service apply.