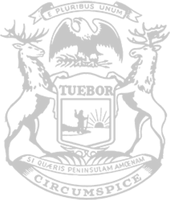 Rep. Hoitenga: Secretary of State's missteps cast aside convenience, create concerns for many
State Rep. Michele Hoitenga, of Manton, today issued the following statement on a recent Secretary of State policy shift which has eliminated walk-in services in favor of a new appointment-based system. Hoitenga currently serves on the House Oversight Committee, which will further explore the change over the next few weeks. The hearings will allow people to share their concerns as the Legislature examines critical services provided to residents through the state:
"The appointment system may seem like a great idea for larger communities and areas of the state with reliable, high-speed internet – but it already is a failure for rural Michigan and northern parts of the state. 
"Walk-in service is a widely used and preferred system for people I represent. Out of nearly 150 self-service stations the Secretary of State has at branches and businesses throughout the state, only five are located in northern Michigan. It is not a level playing field. When you also consider actions taken by Gov. Gretchen Whitmer to curtail rural broadband expansion with recent vetoes, many people I have heard from are concerned about how they are going to renew key documents such as registration and identification.
"I also worry recent changes such as this one and the ability to renew for a driver's license via regular mail – particularly where an individual is permitted to take a picture of themselves and send it in as part of the renewal – opens people up to fraud. These measures potentially put sensitive, private information into situations where it is ripe for abuse.
"I am hopeful the Secretary of State will review this decision, as it will cause many extra challenges for people throughout Michigan."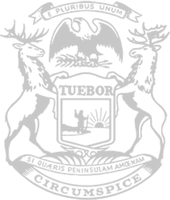 © 2009 - 2023 Michigan House Republicans. All Rights Reserved.
This site is protected by reCAPTCHA and the Google Privacy Policy and Terms of Service apply.