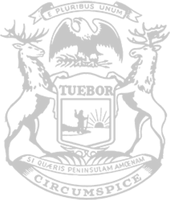 Rep. Hoitenga responds to governor's latest demand to shut down Line 5
RELEASE
|
November 18, 2020
State Rep. Michele Hoitenga, of Manton, today responded to Gov. Gretchen Whitmer's recent order to shut down Enbridge's Line 5 pipeline by May 2021 – which carries 23 million gallons of crude oil and natural gas liquids daily that Michigan families and business owners rely on.
"My family has worked in the oil and gas energy industry for many years," Hoitenga said. "And I know firsthand that no one wants to keep our lakes safe more than the oil and gas industry. I have visited the facility many times and have full confidence they are taking every precaution to prevent any spill from harming our lakes.
"We have to quit obstructing these hard workers  – I have full faith that Enbridge will keep the line safe while moving forward with a modernized tunnel buried beneath the earth's surface."
Hoitenga said she hopes the governor will reconsider her order. In the meantime, she said she and the Legislature will continue to fight for Line 5 to remain open.
"If Line 5 were to be shut down, an additional 2,000 trucks a day would be required to travel on Michigan roads to transport the liquid in the pipeline now," Hoitenga added. "This would be incredibly dangerous for our environment – much more so than keeping Line 5 open."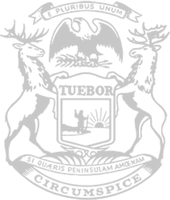 © 2009 - 2022 Michigan House Republicans. All Rights Reserved.
This site is protected by reCAPTCHA and the Google Privacy Policy and Terms of Service apply.