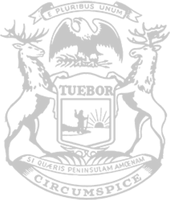 Rep. Hoitenga opposes union requirement for Michigan marijuana businesses
State Rep. Michele Hoitenga today voiced her support for a resolution that calls on Gov. Gretchen Whitmer and her administration to reverse their licensing rules requiring marijuana businesses to receive approval from a union to operate in Michigan.
Hoitenga, of Manton, said the proposed rule requiring "labor peace agreements" isn't authorized by the ballot language approved by voters in November 2018 or the marijuana laws passed by the Legislature. Adding the requirement now unlawfully goes against the will of voters.
"The governor is abusing the rule-making process to circumvent the Legislature so she can grant political favors to unions," Hoitenga said. "This burdensome and unnecessary regulation has no place in these administrative rules or any other law. If allowed to take effect, it would amount to government extortion: Reach an agreement with a union or don't get a license to operate."
Senate Concurrent Resolution 18 formally opposes the "labor peace agreements" the governor's regulatory agency is attempting to put in place.
"The administration is clearly using this as a trial run to see if the rule-making process can be used to advantage unions, contrary to state and federal labor laws," Hoitenga said. "Allowing a labor peace agreement requirement to be included in the Marijuana Regulatory Agency's licensing rules sets a dangerous precedent. If this requirement can be added for marijuana businesses, it could be added for any of the many other types of businesses or professions licensed through the state of Michigan."
The resolution was adopted by both the House and Senate. Copies will now be sent to the governor, the director of the Michigan Department of Licensing and Regulatory Affairs and the director of the Marijuana Regulatory Agency.
###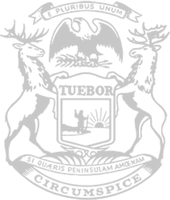 © 2009 - 2021 Michigan House Republicans. All Rights Reserved.
This site is protected by reCAPTCHA and the Google Privacy Policy and Terms of Service apply.