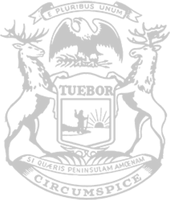 Rep. Hoitenga leading efforts to reform beleaguered state's Unemployment Insurance Agency
After Michigan's Unemployment Insurance Agency has failed to correct substantial internal issues over nearly a two-year period, legislative action was sorely needed. Multiple proposals, including one from state Rep. Michele Hoitenga that will deliver a more efficient and effective state jobless agency, today were approved by the House Oversight Committee.
The plans, which now move to the full House for consideration, establish a consistent and accelerated review process for claims and provide new provisions to protect both workers and small-business owners. Extra layers of assistance for those seeking it will cultivate a system that is streamlined, more user-friendly and robust in delivering sufficient service.
"I have heard from hundreds of people over the past year and a half who were beyond frustrated having to deal with UIA and get benefits they needed fulfilled," said Hoitenga, of Manton. "We need a system that works for people. Getting benefits in a timely fashion was the difference for some between putting food on the table or not, or choosing which bills they could afford to pay for a month. These plans prioritize transparency, trust, practicality and precision within how the agency operates."
Hoitenga's legislation within the package, House Bill 5551, puts a more restrictive timeframe on restitution determinations from UIA for improperly paid benefits.
"No one should get a letter out of the blue after a mistake by the state telling them they may owe thousands of dollars," Hoitenga said. "That causes hard-working people and families a great deal of anxiety and fear – and causes people to lose trust in how state agencies operate."
Hoitenga also highlighted legislation which works to protect people from mistakes made by the state. HB 5265 prohibits UIA from collecting improperly paid jobless benefits from recipients if the payments resulted from a recipient choosing one of four ineligible Pandemic Unemployment Assistance (PUA) criteria.
An Auditor General report recently disclosed UIA paid roughly $3.9 billion in improper benefits after including the incorrect criteria and continued to include it on its pandemic assistance application for nine months after it was first warned by the U.S. Department of Labor.
Hoitenga and the House Oversight Committee explored the incorrect payments and issues of fraud and intentional misrepresentation in a joint hearing with the Senate Oversight Committee today. An independent investigation determined $8.5 billion in taxpayer money was lost to fraud – a staggering sum that comes on the heels of previous reports which showed the agency deactivated fraud detection tools and reassigned fraud personnel.
"This was a blatant disrespect of taxpayer dollars," Hoitenga said. "I will continue working to get answers so that the tax dollars of northern Michigan residents are not squandered. We need accountability for them."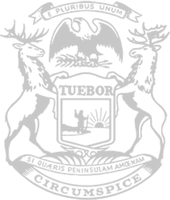 © 2009 - 2023 Michigan House Republicans. All Rights Reserved.
This site is protected by reCAPTCHA and the Google Privacy Policy and Terms of Service apply.