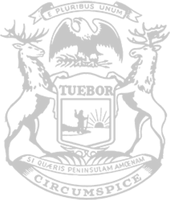 Rep. Hoadley sworn in, announces Michigan House office is open to serve residents
State Rep. Mike Hoadley, of Au Gres, today announced his House office in Lansing is open to help serve people in the 99th House District.
Hoadley is in his first term as a state representative. He previously served as the mayor of Au Gres and on the Au Gres city council beginning in 2017.
"I prided myself on being accessible to the community and will continue to be accessible to people across communities I represent in the state Legislature," Hoadley said. "Many people across northern Michigan wonder what the future holds for themselves and their families and they expect a model of state government that is accountable and transparent to them. I welcome anyone with questions or concerns to reach out to my office."
People can contact Hoadley's office by calling (517) 373-1789 or emailing [email protected]. Correspondence can also be mailed to S-1288 House Office Building, P.O. Box 30014, Lansing, MI 48909. Michigan's new 99th House District encompasses Arenac, Iosco and Ogemaw counties, as well as portions of Bay, Clare and Gladwin counties.
PHOTO INFORMATION: State Rep. Mike Hoadley (right), of Au Gres, is sworn in by former House Clerk Gary Randall (far left) on Wednesday, Jan. 11 at the state Capitol. Hoadley was joined by legislative staff members (from left) Ryan Zoschnick and Trevor Pittsley for the ceremony.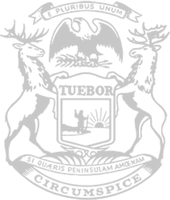 © 2009 - 2023 Michigan House Republicans. All Rights Reserved.
This site is protected by reCAPTCHA and the Google Privacy Policy and Terms of Service apply.