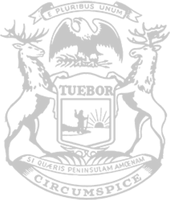 Rep. Hoadley defending Second Amendment rights in Michigan Legislature
State Rep. Mike Hoadley took a stand this week for law-abiding gun owners in the face of government overreach.
 Hoadley voted to protect Second Amendment freedoms and the right to privacy from increased government surveillance by voting no on House Bills 4138 and 4142-43. The Democrat legislation requires universal background checks for firearm transfers and creates universal firearms licensing.
Hoadley outlined the unintended consequences the bills will have for law-abiding gun owners, including private purchases in rural areas where firearm shops are not readily available and sales between family members involving hunting rifles.
"This will be a huge problem for law-abiding gun owners across our communities in northern Michigan who will now be worried about whether they are exercising their Constitutional protections or committing a crime," said Hoadley, of Au Gres. "This was a rushed process that creates confusion and doesn't respect the rights or freedoms of firearm owners. This legislation merely seeks to add on more laws when criminals don't seem keen on following the laws we already have in place."
Hoadley also underscored the chilling effect the bill could have on hunters throughout the state, as sales of long guns including hunting rifles are more scrutinized. The Michigan Department of Natural Resources reported last year that the state has lost a quarter of a million hunters over the past generation.
The legislation now moves to the Senate for consideration.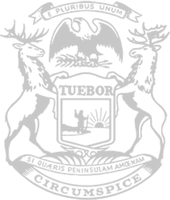 © 2009 - 2023 Michigan House Republicans. All Rights Reserved.
This site is protected by reCAPTCHA and the Google Privacy Policy and Terms of Service apply.