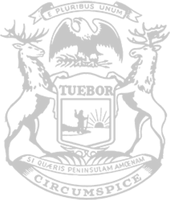 Rep. Hernandez: Legislature's COVID-19 emergency oversight panel gives people a much-needed voice
Bipartisan House-Senate committee promotes accountability in state response
Rep. Shane Hernandez of Port Huron today supported the creation of a new committee within the Michigan Legislature that will ensure accountability and oversight of state government's response to COVID-19.

The Joint Select Committee on the COVID-19 Pandemic will include a total of 10 members from the House and Senate, serving as a conduit to the nearly 10 million people represented by the Legislature across Michigan. The panel will complement the COVID-19 oversight activities already started by Hernandez, who chairs the House Appropriations Committee.

The announcement of the committee comes as Gov. Whitmer loosened some restrictions on Michigan retailers, which should allow more people to return to work – following some of the recommendations urged by House Republicans.

"I'm pleased to see the governor has listened to some of the suggestions from the Legislature and appears to be moving forward in a more commonsense way," Hernandez said. "However, I am still extremely concerned about her lack of collaboration. The Legislature is learning of her changes just like everyone else – by watching media reports and press conferences. That is not an acceptable way to govern because it does not include input from representatives of the people. That is exactly why we're creating this select committee to oversee the state's COVID-19 response.

"The people need a voice in their state government more than ever during an emergency such as COVID-19, and the Legislature's role is to provide that voice," Hernandez said. "I share the governor's mission of saving lives and protecting public health, and I want to ensure it is done with accountability and transparency. We want to be partners with the governor moving forward, because the people of Michigan expect and deserve a government that works together in their best interests."

Gov. Whitmer has unilaterally issued several directives as part of Michigan's COVID-19 response. Some have drawn criticism, such as excessive 'stay home' orders that have not considered whether particular jobs could be done safely without risking the health of workers or customers. Also, the state's Unemployment Insurance Agency has been unable to handle a surge in unemployment applications.

This week, after the arrangement was exposed publicly and Hernandez sought answers about the process, the governor was forced to cancel a contract with a partisan political software vendor that was slated to handle data related to the state's coronavirus contact tracing project.

Hernandez said the new select committee on COVID-19 provides another way for the Legislature to examine such decisions and shape best practices for the future. In his role as Appropriations chair, Hernandez already is seeking answers to important questions such as how state employees are being managed during the 'stay home' period.

"I am confident the Legislature's oversight of COVID-19 response will help protect public health, help safely reopen Michigan and help get struggling families get back on their feet," Hernandez said. "I am confident our involvement will provide accountability and answers for taxpayers."
###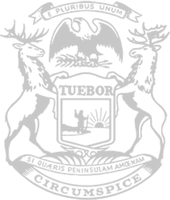 © 2009 - 2022 Michigan House Republicans. All Rights Reserved.
This site is protected by reCAPTCHA and the Google Privacy Policy and Terms of Service apply.