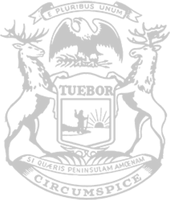 Rep. Hernandez asks special legislative committee to investigate COVID-19 contracts awarded to Democratic campaign operatives
Rep. Shane Hernandez today requested that a special legislative committee help 'get to the truth' of the Whitmer administration's awarding of COVID-19 contracts to Democratic campaign operatives.

Hernandez, chair of the House Appropriations Committee, referred documentation he gathered in the case to the new Joint Select Committee on the COVID-19 Pandemic. Hernandez said he has serious concerns about how Gov. Whitmer's administration handled the awarding of no-bid contracts to affiliates of NGP VAN – including administration statements to media that appear to be contradictory or misleading.

Whitmer administration comments to media on April 17 indicated that NGP VAN was not under consideration for a state contract for contact tracing, but documentation received by Hernandez indicates documents were signed by initial parties April 14 and finalized April 17.

NGP VAN advertises itself as the "leading technology provider to Democratic and progressive campaigns." After Hernandez and others raised questions about the contracts, the Whitmer administration canceled them on April 21. But the matter is not over, Hernandez said.

"The Legislature will get to the truth of this matter," Hernandez said. "Just because the governor realized a mistake had been made and the contracts were canceled, she can't just sweep it under the rug and pretend it never happened. I am demanding answers from the governor because the people of Michigan are demanding answers."

Hernandez also wants to know if steps were taken to prevent highly sensitive health data from being used for political purposes. He also seeks information about other contracts that may be held by political vendors.

"The governor has been operating the state's response to COVID-19 with no oversight, no transparency, and no representation for the people of Michigan," Hernandez said. "That's how mistakes are made. Her unilateral decisions reached with no check and balances are hurting people across the state. That's why I will do everything in my power to hold her accountable and give people a voice in this process."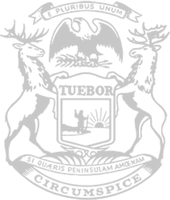 © 2009 - 2022 Michigan House Republicans. All Rights Reserved.
This site is protected by reCAPTCHA and the Google Privacy Policy and Terms of Service apply.