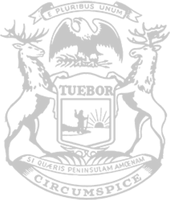 Rep. Hauck: The Midland dam crisis must be examined by independent investigator
State Rep. Roger Hauck, of Union Township, today called on Gov. Gretchen Whitmer to hire an independent investigator to look into the failure of the Edenville and Sanford dams, which resulted in severe flooding and devastating damage in Midland County and the surrounding area.

In 2018, the Federal Energy Regulatory Commission (FERC) pulled the operator's license for the Edenville Dam, owned by Boyce Hydro, after the company failed to comply with regulatory requests to upgrade the dam's spillways and reduce the risk of failure. Oversight of the dam was then turned over to the state, which approved its continued operation but sued the operator for threatening freshwater clams by lowering water levels behind the dam.

There are other regulatory bodies or individuals with the necessary expertise to conduct an investigation, Hauck said, including the Army Corps of Engineers, multiple other federal agencies, energy regulatory bodies in other states, or a bipartisan or non-partisan panel of former energy, and infrastructure regulators from Michigan or elsewhere.

"For the water crisis in Flint, independent investigators were hired to examine the catastrophe, as we did not trust the state Department of Environmental Quality to investigate its own mismanagement of the crisis," Hauck said. "The disaster involving the Edenville and Sanford dams warrants the same method – the people of Midland County and the surrounding area deserve a fair investigation."

Hauck said with the coronavirus taking over everyone's life for the past several months and now devastating flooding, families in Midland and surrounding cities have seen much better days.

"This has been a tragedy for our community," Hauck said. "Many of our family members, friends, and neighbors have had to evacuate their homes; the damage caused to households, apartment buildings, public parks, and businesses is almost unbearable to think about. The families in our community deserve answers – and a private investigation is our best bet."
Hauck said he knows the community will rebuild and get through this. He said people can reach out to his office with questions or concerns via email at [email protected] or by calling 517-373-1789.
 "We will overcome this one step at a time," Hauck said. "Together."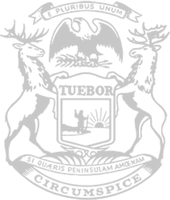 © 2009 - 2021 Michigan House Republicans. All Rights Reserved.
This site is protected by reCAPTCHA and the Google Privacy Policy and Terms of Service apply.