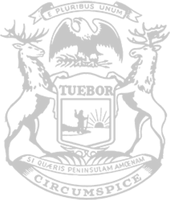 Rep. Hauck supportive of state of emergency extension through end of April
State Rep. Roger Hauck, of Union Township, today issued a statement on the Michigan House's decision to extend a state of emergency – along with Gov. Gretchen Whitmer's emergency powers – through the end of April to combat the coronavirus crisis:
"John Adams said power must never be trusted without a check, and that rings true even while our state faces a truly unprecedented time in the face of a public health emergency.
"The request from the governor for a 70-day extension was simply too much given where we stand now. We can monitor the landscape as it relates to the coronavirus in shorter timeframes and offer extensions as needed. I am supportive of granting additional time to the governor to deal with this crisis. The situation calls for it, and she should have a litany of tools at her disposal to help keep people safe and steer our state back to normalcy when the spread begins to subside. An emergency order gives her access to that toolbox.
"But declaring how long she should hold that authority should not be one of those tools. Separation of powers is a key component of our state government, and the Legislature – along with the people the body represents across the state – needed to have input in this process. A dangerous precedent would have been set otherwise."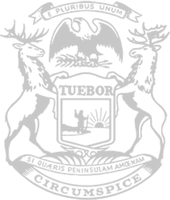 © 2009 - 2020 Michigan House Republicans. All Rights Reserved.
This site is protected by reCAPTCHA and the Google Privacy Policy and Terms of Service apply.