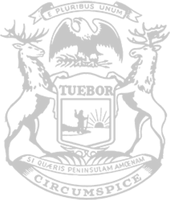 Rep. Hauck: New law provides Michigan's healthcare heroes well-deserved COVID legal protections
State Rep. Roger Hauck of Union Township today issued the following statement after Gov. Whitmer signed his plan to provide legal protections to health care workers on the front lines of the COVID-19 pandemic in Michigan:
"I have a tremendous amount of respect for the doctors, nurses and other medical professionals who have been on the front lines since the very first day COVID-19 was identified in Michigan. They've certainly earned the protections provided under this new law.
"I introduced this plan because I wasn't willing to turn my back on our frontline heroes after the governor vetoed the Legislature's previous measure to protect them from coronavirus-related lawsuits. Thankfully, we were finally able to get everyone together to find a solution that protects the medical professionals who have made incredible sacrifices to treat patients and save lives during this pandemic. This is the type of bipartisan collaboration we need to continue guiding our state through the remainder of the pandemic."
The legislation: House Bill 6159.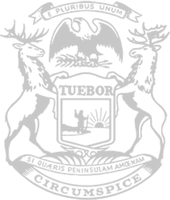 © 2009 - 2023 Michigan House Republicans. All Rights Reserved.
This site is protected by reCAPTCHA and the Google Privacy Policy and Terms of Service apply.