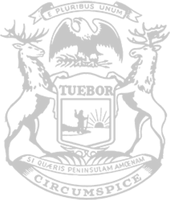 Rep. Hauck highlights flood relief, pivotal funding levels in budget plan
RELEASE
|
September 23, 2020
Legislation advancing to governor after House approval
State Rep. Roger Hauck today supported a responsible and effective state budget plan that overcomes challenges presented by COVID-19 and disasters that have impacted areas of central Michigan.
Hauck's vote helped the Michigan House advance a proposal that includes $24 million for relief to communities hurt by flooding and dam failures from Midland to the Upper Peninsula. Over 2,500 buildings were damaged in Midland County when heavy rainfall led to the failure of two area dams and widespread flooding in May.  
"This is going to help people get back on their feet after tragedy struck," said Hauck, of Union Township. "Some people lost their homes and livelihoods in these floods and I wanted to put my full support behind these measures to provide desperately needed relief."
K-12 schools, local communities and other shared top priorities of Michigan residents are protected under the budget proposal – despite the impact COVID-19 and economic shutdowns have had on the state economy.
The plan for the fiscal year that begins Oct. 1 once again was approved without tax increases. The budget does not grow state government, returning about $35 million to the state's budget stabilization fund.
The per-student foundation allowance for K-12 schools remains unchanged, but schools will receive an additional one-time payment equal to roughly $65 per student, along with other changes to increase the commitment to Michigan's school aid fund. The school aid fund will surpass $15.5 billion, a record-high investment, allowing students to have the resources they need to succeed whether they are learning in-person or online this school year.
Cities, townships and counties will also enjoy fully protected revenue sharing payments, allowing them to continue funding critical services people rely on.
The proposal also makes investments in:
Jobs through funding for important initiatives such as Going Pro. Almost $29 million in General Fund money will go toward the program that provides employer-based grants to train employees.
Public safety by training additional Michigan State Police troopers and supporting local-level road patrols.
Public health by committing $20 million to the acquisition of personal protective equipment (PPE) in skilled nursing facilities. The budget also includes resources supporting mental health, children with autism, and cleanup of PFAS and other pollution threatening drinking water.
Children, families and seniors by supporting Healthy Moms Healthy Babies program, child advocacy centers, and senior citizen program grants. A pilot program will be established helping connect isolated seniors with callers who check in on their welfare.
The budget plan – contained in House Bill 5396 and Senate Bill 927 – advances to the governor for her consideration.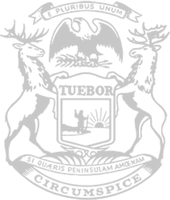 © 2009 - 2023 Michigan House Republicans. All Rights Reserved.
This site is protected by reCAPTCHA and the Google Privacy Policy and Terms of Service apply.