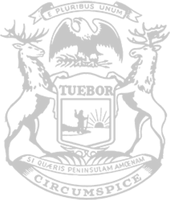 Rep. Hauck helps bolster state's emergency coronavirus response with additional $125M
Unanimous House passage emphasizes rapid public safety efforts
State Rep. Roger Hauck, of Union Township, this week voted to proactively address the spread of coronavirus in Michigan – joining his colleagues in approving a new emergency budget plan adding another $125 million to assist the state and local communities.
"We see new cases popping up every day and it's time to act to help keep people safe," Hauck said. "It's not panic. It's assessing what's going on nationally, listening to information from experts in the health care field and being proactive with necessary funding to put public safety at the forefront through preparation."
The measures add on to the $25 million approved by the Legislature last week to bring the total state funding approved to $150 million. The plan will provide $50 million for immediate needs – such as virus monitoring and testing, laboratory work, contact tracing, infection control and continuation of critical state government functions. Another $50 million will go to critical health care providers to expand capacity for coronavirus response and the third $50 million portion will be kept in reserve, providing a flexible resource in a rapidly evolving situation.
"We've seen other countries have their health care systems pushed to the limit or overrun by this virus," Hauck said. "It's best to provide the resources that may be needed now so we aren't running into the same issue. That's vitally important and it will help save lives."
The measure also will make it easier to use federal assistance related to coronavirus. The total amount of confirmed cases statewide rose to 65 on Tuesday, according to the Michigan Department of Health and Human Services.
Hauck underscored preventative steps that can help people avoid being exposed to the virus, including washing your hands with soap and warm water for a minimum of 20 seconds, using hand sanitizer, avoiding touching your eyes, nose or mouth as much as possible, covering your mouth and nose when sneezing or coughing and avoiding contact when you feel sick or sense someone around you is unwell. Distancing from others in general when in public can also limit spread.
Additional information about COVID-19 can be found at www.michigan.gov/Coronavirus and www.CDC.gov/Coronavirus.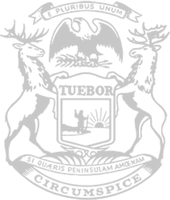 © 2009 - 2020 Michigan House Republicans. All Rights Reserved.
This site is protected by reCAPTCHA and the Google Privacy Policy and Terms of Service apply.