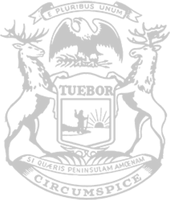 State Rep. Roger Hauck, of Union Township, speaks on budget measures during House session at the state Capitol on Wednesday, Sept. 22.
Rep. Hauck hails workforce development funding, other key elements of advancing budget plan
RELEASE
|
September 23, 2021
State Rep. Roger Hauck, of Union Township, on Wednesday voted to approve a budget plan for the upcoming fiscal year that makes critical investments for people across Isabella and Midland counties.
The bipartisan budget proposal funds crucial services while ensuring the state emerges in strong shape from the COVID-19 pandemic and the subsequent executive orders from Gov. Gretchen Whitmer and her departments.
Hauck, a former manufacturing employee in Mt. Pleasant prior to becoming a state legislator, underscored an investment of roughly $100 million in key workforce development initiatives, such as Going PRO and Michigan Reconnect, as well as internship and apprentice programs.
"We need a significant commitment to get our workforce back to viable status," said Hauck when addressing the legislation before the House chamber. "In budgetary terms, a significant commitment usually means funding. There has long been a need for skilled labor – and COVID-19 has only exacerbated that need.
"Millions of people were put of work in our state through no fault of their own over the last year and a half. This pandemic truly has impacted both lives and livelihoods. It's been a shock to all of us and it was a shock to both our local and state economies with the amount of job loss that we saw. Many sectors are still bouncing back. Many sectors are still looking to fill jobs with qualified workers. This funding will help in those efforts."
Other elements of the budget highlighted by Hauck include: 
Providing additional resources for dam safety: Flooding catastrophes like ones seen in Midland and greater central Michigan in 2020 were a wake-up call. The budget adds $19 million into two separate funds dedicated to dam safety and emergency response. This total is up from what was projected to be available earlier this year, and the Legislature is looking at future one-time investments in supplemental bills to provide even more.
Fixing local roads: The Michigan Department of Transportation's $195 million share of federal COVID relief transportation funds will be shifted to local governments for infrastructure needs. This adjustment gets available funds directly into the hands of local communities that best know where repairs need to be made. The overall MDOT budget tops $5 billion and does not include tax increases.
Supporting families: Lack of affordable child care was one of the state's biggest workplace issues before the COVID-19 pandemic. It's an even bigger issue now as parents head back to the workplace after shutdowns. Efforts to make child care more affordable and accessible are supported with $1.4 billion in federal COVID relief funds. This will provide grants, increase the income eligibility threshold, and temporarily boost provider reimbursement rates. 
Supporting job providers: The Unemployment Insurance Agency trust fund took a major hit during the pandemic, so the new budget invests $150 million to offset losses to fraudulent claims allowed by the administration. This investment helps keep the UIA system stable and ensures job providers aren't asked to pay more into the system after the hardships they have faced the past several months. The proposal also features a continued commitment to leveling the playing field for small businesses by helping them save on federal taxes.
The budget plan received overwhelming bipartisan support. It will now soon advance to the governor for her expected signature.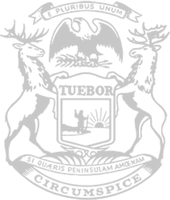 © 2009 - 2023 Michigan House Republicans. All Rights Reserved.
This site is protected by reCAPTCHA and the Google Privacy Policy and Terms of Service apply.