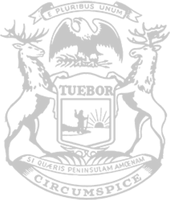 Rep. Harris votes to strengthen schools, communities and public safety in fiscally responsible Michigan state budget
Rep. Mike Harris of Clarkston today voted for a new state budget that will strengthen communities and schools – and make them safer – with substantial new investments.
"This budget will make a difference," Harris said. "Schools will have more resources to teach our kids – and help keep them safe. Oakland County will be an even better place to live and raise a family. And it's all done in a fiscally responsible way that respects taxpayers and their money."
Highlights of the plan for the budget year beginning Oct. 1 include:
Support for students: The new plan increases the amount of the state base foundation allowance from $8,700 per student to $9,150. The Great Start Readiness Program and special education programs receive significant increases. Keeping students safe remains a top priority, with an additional $168 million for school safety grants and $25 million for school resource officers. Other funds will help support student mental health.
Stronger, safer communities: On top of regular police funding, additional support for state and local law enforcement will help officers protect people throughout Michigan and forge deeper relationships in the communities they serve. A $130 million investment includes help for police academies with scholarships and cadet salaries, community policing investments, EMS training, fire department equipment and communications tower upgrades. Revenue sharing to support local community services increases by 6 percent, and a one-time additional $300 million investment will support community and economic development in communities statewide. Mental and behavioral health facilities and programs receive a $625 million boost to improve services for both children and adults across the state.
Better roads: A $6 billion Department of Transportation budget – up from $5.4 billion – continues efforts to improve roads. Earlier this year, the Legislature approved a separate $4.7 billion package that will improve roads, water systems and other public infrastructure.
Rainy Day Fund: Restoring money to state savings puts us in a stronger financial position moving forward. Our plan adds another $180 million to the general "rainy day" fund, raising the balance above $1.5 billion.
The budget also leaves a substantial amount of money on the balance sheet unallocated to give the state the opportunity to enact tax relief and prepare for a potential economic downturn.
Harris, a former Waterford Township police sergeant, was elected to the Michigan House in May.
###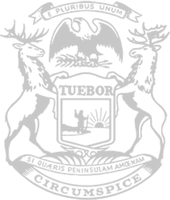 © 2009 - 2023 Michigan House Republicans. All Rights Reserved.
This site is protected by reCAPTCHA and the Google Privacy Policy and Terms of Service apply.