Rep. Harris votes to protect worker freedoms, Michigan taxpayers
State Rep. Mike Harris on Wednesday stood up for Michigan workers and taxpayers by opposing bills to repeal Michigan's right-to-work law and reinstate prevailing wage requirements.
Harris, a former local union president, voted against House Bills 4004 and 4005, which would repeal Michigan's right-to-work law that ensures workers have the freedom to choose whether to join and pay a union.
"Michigan workers deserve the freedom to choose whether to give part of their hard-earned wages to a union," said Harris, R-Waterford. "Unions can provide valuable support and representation for workers, who voluntarily get involved and gain a greater voice together. All workers should be able to decide how their interests will be best represented and whether a union is the best fit for them. Repealing our right-to-work law would limit each Michigan worker's choice and voice."
Harris also voted against House Bill 4007, which would require government construction projects at least partially supported by state tax dollars to pay the prevailing wage rate.
"Prevailing wage requirements would arbitrarily raise the cost of government construction and renovation projects — including at our local schools," Harris said. "We should be looking to use taxpayer dollars wisely, without unnecessarily increasing expenses. I opposed this bill that would strain the precious resources of our public schools and pull dollars away from kids' education."
HBs 4004, 4005, and 4007 all passed the House on a party-line vote with only Democrats in support. The Democratic majority rushed the bills through a House vote only hours after holding an initial hearing on the legislation.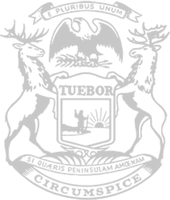 © 2009 - 2023 Michigan House Republicans. All Rights Reserved.
This site is protected by reCAPTCHA and the Google Privacy Policy and Terms of Service apply.