Rep. Harris votes to lower taxes for Michigan workers, families and military veterans
State Rep. Mike Harris, R-Clarkston, today voted to lower taxes for Michigan residents – with a special emphasis on families, seniors and military veterans.
The plan approved by the House of Representatives, made possible by a surplus of state revenue, would save taxpayers an estimated $2.5 billion overall each year.
"This is a family-focused plan because a lot of families across the state are struggling and need help," said Harris, who joined the Michigan House through a special election earlier this month. "Inflation is hurting family finances. They go to the grocery store and gas station and can't believe the prices they're asked to pay. We should always look for ways to help Michigan residents keep more of their own money – and that is especially important at times like this."
The new plan advancing in the Legislature would lower Michigan's individual income tax rate for everyone from 4.25 percent to 4 percent, and increase the personal income tax exemption. Seniors age 67 and older who may currently deduct $20,000 of income individually or $40,000 jointly would be eligible for an increase of $1,800 or $3,600, respectively, with future increases automatically adjusted for inflation.
Families would be eligible for a $500 nonrefundable tax credit for each child 18 years old or younger. The state Earned Income Tax Credit, which offers savings for lower-income Michigan residents, would be increased to 20 percent of eligible income.
Military veterans also would be in line for additional tax savings. For example, under current state law, a veteran with a permanent and total disability resulting from military service is exempted from paying property tax on their home. The new House plan would also apply this exemption to an eligible veteran's surviving spouse. Veterans with a disability determined to be between 50 percent and 100 percent would be eligible for a property tax credit up to $2,000. The state also would pay local governments to prevent lost revenue from the veteran exemptions.
Harris, a former Waterford Township police sergeant, comes from a family with a history of military service.
"The brave men and women who risk their lives defending our freedoms are deserving of our admiration and the benefits they earn through their service," Harris said. "Those benefits should not only be maintained – they should be improved. Tax relief is one way to accomplish that."
The 'Family Inflation Relief Plan' is included in House Bill 4568 and Senate Bill 784. Votes on the bills began today and are expected to conclude soon, after which the plan will be sent to Gov. Whitmer for her consideration.
Harris represents the 43rd District, which includes Clarkston, Lake Angelus, Independence Township and part of Waterford Township in Oakland County. Residents may contact the Lansing office at (517) 373-0615 or [email protected].
###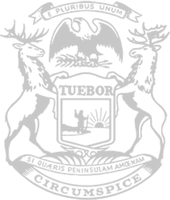 © 2009 - 2023 Michigan House Republicans. All Rights Reserved.
This site is protected by reCAPTCHA and the Google Privacy Policy and Terms of Service apply.