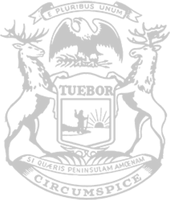 Rep. Mike Harris (right) was sworn in by Clerk of the House Gary Randall on Monday.
Rep. Harris opens Michigan House office to serve residents of the 43rd District
Rep. Mike Harris, R-Clarkston, opened his Lansing office this week after being sworn in as a new member of the Michigan House of Representatives.
"I am honored and thankful for this opportunity to serve our Oakland County community in a new way," said Harris, a former Waterford Township police sergeant. "I will work to make Michigan a safer place to raise your family and a better place to pursue the American dream. And I will do all I can to make sure your state government works for you."
Harris represents the 43rd District, which includes Clarkston, Lake Angelus, Independence Township and part of Waterford Township in Oakland County. Earlier this month, he won a special election to finish the two-year term started by Rep. Andrea Schroeder, who passed away last year. The term runs through the end of 2022.
Harris was assigned this week to the House Energy, Insurance and Transportation committees.
Residents may contact the Lansing office at (517) 373-0615 or [email protected].
####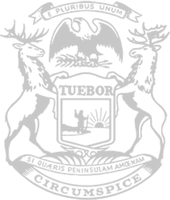 © 2009 - 2023 Michigan House Republicans. All Rights Reserved.
This site is protected by reCAPTCHA and the Google Privacy Policy and Terms of Service apply.