Rep. Hall's efforts to recognize fallen law enforcement officer advanced by Senate
The Michigan Senate has unanimously approved a proposal co-sponsored by state Rep. Matt Hall to honor a fallen law enforcement hero from Kalamazoo County.
House Bill 5720 designates a portion of US-131 in Kalamazoo County as the Sergeant Ryan J. Proxmire Memorial Highway. Sergeant Proxmire, of the Kalamazoo County Sheriff's Office, passed away on Aug. 15, 2021 after being struck by a bullet while involved in a vehicle pursuit the previous evening. He was 39 years old and was survived by his wife Roanna, and his four children.
"We are one step closer to ensuring that every day when people drive up US-131 in Kalamazoo County they will see Sergeant Proxmire's name and remember his bravery and sacrifice," said Hall, of Comstock Township. "Our courageous law enforcement officers put their lives on the line every day they put on the uniform and we are extremely grateful for the sacrifices they make for our families and our communities."
The portion of highway that will be named in his honor will stretch from West U Avenue to West Centre Avenue in Kalamazoo County. The Michigan Memorial Highway Act was enacted in 2001 and allows for the naming of bridges and highways within the state.
HB 5720 now goes to the governor for consideration.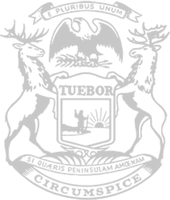 © 2009 - 2023 Michigan House Republicans. All Rights Reserved.
This site is protected by reCAPTCHA and the Google Privacy Policy and Terms of Service apply.