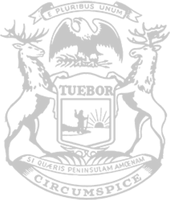 Rep. Hall: With veto, governor shows she's out of touch with Michigan small businesses
State Rep. Matt Hall, of Marshall, today criticized Gov. Gretchen Whitmer for vetoing a widely supported plan to strengthen the economy and help Michigan's small businesses recover from the financial fallout of the COVID-19 pandemic.
Whitmer recently vetoed House Bill 4288, which would have enabled flow-through entities such as S corporations, LLCs and partnerships to maximize their state and local tax deductions when they pay federal taxes – as larger C corporations are already allowed to do. The governor vetoed the Legislature's plan even though it won broad bipartisan support in the Legislature, passing by an 88-18 vote in the House and a 29-6 vote in the Senate.
"As chair of the House Tax Policy Committee, I'm looking for ways to provide some relief for small businesses during this difficult time. It's been a struggle for them during the COVID-19 pandemic and the governor's mandated economic shutdowns," Hall said. "Republicans and Democrats in the Michigan Legislature came together to provide this common-sense strategy, which would have helped greatly. But the governor vetoed the legislation anyway, showing just how out-of-touch she is with the needs of Michiganders.
"It's disappointing – but this fight isn't over," Hall continued. "I will continue to fight for ways to bring financial relief and tax parity to Michigan small businesses."
Several other states already have approved the change Whitmer just vetoed – including California and Minnesota.
The legislation is designed to protect jobs by keeping more small businesses afloat, while eliminating a tax disadvantage faced by many Michigan small businesses. The plan could save Michigan businesses hundreds of millions of dollars without hurting state revenue.
A change in Michigan is needed because of changes made at the federal level in 2017.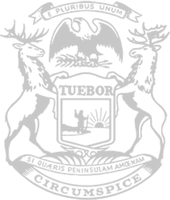 © 2009 - 2021 Michigan House Republicans. All Rights Reserved.
This site is protected by reCAPTCHA and the Google Privacy Policy and Terms of Service apply.