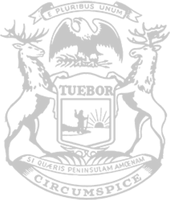 Rep. Hall: Whitmer administration must be more responsive to meet needs of long-term care residents during COVID-19
RELEASE
|
September 17, 2020
Joint Select Committee on the COVID-19 Pandemic Chair Matt Hall said recent testimony from Department of Health and Human Services Director Robert Gordon showed Gov. Gretchen Whitmer's administration is not listening to expert recommendations on how to protect lives and improve quality of life for nursing home residents.
The recommendations – which formulated plans for resident placement, resource availability, staffing needs, and quality of life for long-term care residents – came from the Michigan Nursing Homes COVID-19 Preparedness Task Force after the panel was convened by the administration.
But Hall noted that only a few of the task force's many recommendations have been implemented despite the group coming together in June. Issues still remain, such as a sufficient number of tests for long-term care facilities and dedicated labs to process them. Proper socialization for residents which can be carried out safely and responsibly has also been lacking. Not forming a smarter plan of action sooner has harshly impacted seniors and their families, Hall said.
"I was surprised Director Gordon seemed uninformed about many of the administration's own task force recommendations and dismissive of others after they've had this much time to get things together," said Hall, of Marshall. "These medical experts and industry leaders are telling him that we need clarity and more direction in many of the governor's executive orders to improve quality of life, ramp up testing and protect nursing home residents.
"But six months into a pandemic, the administration is doubling down on its policies instead of making an honest assessment of what's working and what's not working."
In a pivotal exchange during testimony, when asked by committee member and state Sen. Kim LaSata why the work group was not formed earlier to correct issues that had arisen with Gov. Whitmer's policies, Gordon said the administration was "busy."
"Legislators have heard from people across Michigan about what is happening to their loved ones in nursing homes and their concern over the governor's policy," Hall said. "It is a dire situation. Many are losing family members, friends and loved ones in these facilities. For a long time they could not go see their loved ones in these facilities while other states had developed plans for visitation. For months, many nursing home residents could not get critical services – including dental work, physical therapy and mental health – because certain care providers were not allowed in.
"Director Gordon callously saying that the administration was too busy to think of these concerns is completely unacceptable."
Thirteen recommendations were made to the administration by the task force to develop a more effective approach regarding quality of life for long-term care during the pandemic. The committee heard testimony Tuesday from Salli Pung – Michigan's Long-Term Care Ombudsman who oversaw recommendations in this area. Previously, advocates for the senior community provided emotional testimony that some residents had lost the will to live.
"Isolation has taken a psychological toll on people in these facilities. I have heard this from people I represent in Calhoun and Kalamazoo counties and from experts who have testified before our committee," Hall said. "But the administration has not made the quality of life for people in these facilities a priority until our committee began holding hearings on it. I am hopeful they will listen to these expert voices they tapped to look at the unintended consequences of this policy. Going forward, the administration should prioritize the task force's recommendations so we can protect the health and well-being of long-term care residents throughout Michigan."
Over 2,000 nursing home residents have died from COVID-19 in Michigan – representing over 30 percent of the state's total deaths from the virus.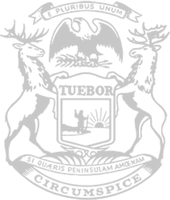 © 2009 - 2020 Michigan House Republicans. All Rights Reserved.
This site is protected by reCAPTCHA and the Google Privacy Policy and Terms of Service apply.