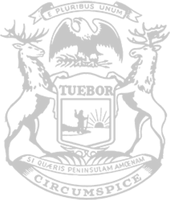 Rep. Hall welcomes UIA Director, automotive industry for COVID-19 committee testimony
RELEASE
|
September 4, 2020
Joint Select Committee on the COVID-19 Pandemic Chair Matt Hall this week heard from the state's Unemployment Insurance Agency and representatives from the automotive and manufacturing industry as Michigan continues to deal with COVID-19.
UIA Director Steve Gray disclosed Thursday to the committee that there are currently 200,000 claimants who, through no fault of their own, have not received any payments for their unemployment claims or only received partial payments.
"These are people who are still waiting on a resolution from UIA so they can get benefits they are owed to support themselves and their families," said Hall, of Marshall. "This is still a large number of people owed. Director Gray has met with us before and told our committee that they have gone in and fixed problems they were hearing about – like unresponsiveness to claims, long wait times and issues with their software. But I am still hearing about these issues from people in Calhoun and Kalamazoo Counties, and many other legislators are still hearing about them as well.
"It's important to make sure UIA is successfully implementing changes they claim they are making. People are desperate and relying on the agency to be efficient and effective as they work to fulfill their claims."
Hall, committee vice-chair Aric Nesbitt and Sen. Ed McBroom – who chairs the Senate Oversight Committee – recently asked the Auditor General's Office to review UIA's response to a surge in unemployment claims. Over 2.5 million people have filed for benefits since the pandemic and resulting executive orders from Gov. Gretchen Whitmer began. There are approximately one million active unemployment claims currently, Gray disclosed.
"Public findings on the effectiveness of the agency's ability to detect fraud and pay claims both timely and accurately will exemplify a popular proverb – 'Trust, but verify,' Hall said. "Routine self-assessments by UIA don't provide proper accountability for the people the agency is serving."
Hall noted high call volumes and ineffective software as two issues UIA continues to face in fulfilling claims and paying people timely. After almost six months since Gov. Whitmer's executive orders closed many businesses throughout the state, UIA reported they were only able to answer 63 percent of their daily phone calls the week prior to Thursday's hearing – despite making efforts to increase staff.
Gray also admitted some elements of the agency's website for claim submission was contributing to added delay and people not receiving their benefits.
"The agency must explore options outside of their current vendor or implement new measures in their existing software to help deliver a better, customer-friendly product to people who are desperately in need," Hall said. "It should be easy for a person to correct a small mistake in a claim submission. It shouldn't land them in limbo for three months without benefits when they have no other way to generate income."
On Wednesday, the select committee heard from automotive industry representatives who shared strategies for how they are staying open responsibly and working to keep employees safe, while also discussing future plans.
The industry quickly pivoted to making ventilators and personal protective equipment (PPE) such as face shields and gowns to meet both state and nationwide shortages as COVID-19 cases skyrocketed in the spring. General Motors Regional Director of State Government Relations Brian O'Connell said over 2,700 salaried GM employees have devoted over 22,000 hours of service since factories started converting resources to making medical equipment.
"Michigan's automotive and manufacturing industries are not only supporting hardworking people so they can put food on the table for their families, they are saving lives by retrofitting their factories to produce this equipment," Hall said. "But industry representatives told our committee they are still struggling with talent shortages, child care for employees and people returning to work.
"These disadvantages the industry has been handed were a result of Gov. Whitmer's decisions as she responded to COVID-19. We need to learn from these decisions and their unintended consequences – focusing on what is safe versus unsafe during similar emergencies in the future instead of implementing vague, unclear orders that put rigid classifications on what is essential and what isn't. The automotive industry should be a model for our state as we reopen more sectors of Michigan's economy."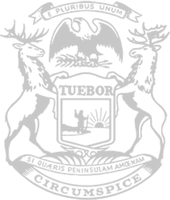 © 2009 - 2020 Michigan House Republicans. All Rights Reserved.
This site is protected by reCAPTCHA and the Google Privacy Policy and Terms of Service apply.