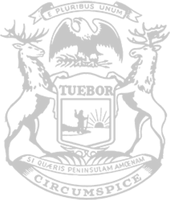 Rep. Hall votes to help hospitals, schools strapped by COVID-19
RELEASE
|
December 15, 2021
Legislator champions resources for early treatment options
State Rep. Matt Hall, of Marshall, today voted to provide needed support for Michigan patients and schools as they face challenges due to COVID-19.
Supplemental funding measures approved in a vote by the Michigan House invest over $1 billion in federal relief dollars to continue moving the state forward. Hospitals and clinics on the front lines of the fight against COVID – dangerously short-staffed with many available jobs unfilled – would receive $300 million for recruitment and retention. The funds work to boost staffing levels and provide people with the care they need.
The measure also provides $134 million to buy and administer monoclonal antibodies and other promising treatments for COVID patients, which studies suggest reduce the risk of hospitalization or death by up to 85 percent for COVID-positive patients. With demand outpacing supply and treatments being slow to reach patients at short-staffed hospitals, the House plan will expand delivery to eight additional sites across Michigan.
"I fought for this funding because studies show this treatment lowers the risk of hospitalization. Less hospitalizations mean less stress on our health systems," Hall said. "Supplying sufficient resources for these treatments provides people with another option as they face COVID-19, and a multi-faceted approach will allow us to make positive strides in the fight against it."
Hall has underscored learning loss as one of the most dire consequences of the pandemic and shutdown orders from Gov. Gretchen Whitmer in response, and the plan works to prevent more situations that would put Michigan kids at a disadvantage. A total of $300 million will be provided to boost COVID rapid testing capacity in schools and offer more clarity for administrators, staff and students. Half of the funding will be authorized for distribution immediately and the other half is expected to be distributed early next year. The commitment comes on top of the $4 billion in additional COVID relief given to schools overall so they can operate effectively.
"This is an investment in the health and futures of people across Calhoun and Kalamazoo counties," Hall said. "This plan addresses the biggest COVID challenges we are facing right now and it's also why we kept some federal funding as this situation has played out. It has allowed us to be flexible, evaluate what we see and respond to meet our needs.
"If we had rushed to spend these federal relief dollars, there would have been nothing left over to deal with challenges that arose."
The plans also include COVID-related funds for rental assistance, support of families, mental health and nursing homes. Several Michigan hospitals have reported as full or at 99-percent capacity to the Department of Health and Human Services this week, including in Battle Creek and Hastings. There were over 4,500 COVID-related hospitalizations across the state as of this past weekend, according to DHHS.
House Bills 5523 and 4398 now move to the Senate for further consideration.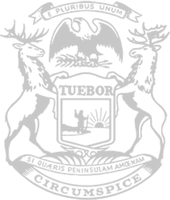 © 2009 - 2022 Michigan House Republicans. All Rights Reserved.
This site is protected by reCAPTCHA and the Google Privacy Policy and Terms of Service apply.