Rep. Hall votes to give people flexibility for SOS access, address burdensome late fees
State Rep. Matt Hall, of Marshall, this week voted to advance plans to provide a more flexible, practical service structure for those who have recently had difficulty with the Secretary of State.
Senate Bills 507-09 extend the renewal deadline for driver's licenses, vehicle registrations and state identification cards. Those with documents expiring between April 1 and July 31 of this year will have 120 days from their exact expiration date to renew.
The bills also prohibit the Department of State from charging late renewal fees for documents unless each branch office offers walk-in services any day the office is open. Any late fees assessed and collected during this time period can be refunded upon request. Secretary of State Jocelyn Benson has indicated her desire to keep a current appointment-only system model, despite a massive backlog of people needing assistance following COVID-19 closures.
"I have heard from many people regarding their struggles to get key documents renewed and their worry about getting hit with late fees if they aren't able to renew through no fault of their own," Hall said. "Some people do not have reliable internet access to check for appointments online. Others would be more comfortable going into a branch office and getting their stuff taken care of even if it means a little longer wait.
"We need practical, effective solutions for these people to help address the massive backlog that we've seen. Providing options is integral to providing quality customer service."
Hall said the rolling 120-day extension from when a document was originally set to expire will prevent another clog that would come from establishing a new, single deadline for renewals.
The bills also provide an increase of 15 days for title transfers to be completed after a sale, lifting it from the current 15 allowable days to 30 until July 31.
SBs 507-09 now advance to the Senate for consideration.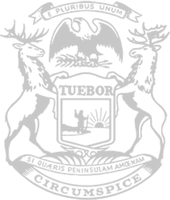 © 2009 - 2023 Michigan House Republicans. All Rights Reserved.
This site is protected by reCAPTCHA and the Google Privacy Policy and Terms of Service apply.