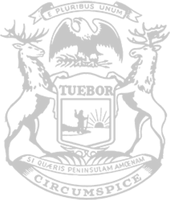 Rep. Hall votes for plan to enhance work search process, get people gainful employment
State Rep. Matt Hall, of Comstock Township, recently voted to advance plans to help those who are unemployed connect with job openings in communities throughout Michigan – while protecting tax dollars of hard-working people and ensuring the state's unemployment system is working as intended.
Hall highlighted the surge in openings that job providers are struggling to fill since the COVID-19 pandemic. House Bills 5179 and 5180 offer a concise mechanism for effective work searches that will reintegrate people into the workforce, help them support themselves instead of cultivating an environment for them to stay on unemployment, and allow for small businesses to get help they need to continue supporting their livelihoods and communities.
"Everywhere you go there's a 'Help Wanted' sign somewhere, but there are many people who are on unemployment who aren't currently searching for work," Hall said. "Our unemployment system was not meant for people to stay on and collect unemployment as an alternative to finding work. It was meant to be a temporary stopgap for people in dire need. It was understood during the pandemic when the governor shut down people's livelihoods that people were going to be out of work, but we're back where to a situation where there are jobs now and we need those jobs filled. These plans are a way to solve this issue.
"A good-paying job provides stability for a person and their family. These are needed safeguards to ensure we have a system in place that takes care of those who are most in need while encouraging employment."
The legislation offers clarity for what it means to be actively looking for work under Michigan law. People receiving unemployment benefits would engage in at least three job search or training activities each week – items such as applying for a job, interviewing, or participating in workforce development or GED programs. Benefit recipients would report specifics of their job search – including dates of application and interviews – to the unemployment agency. Current law only requires one job search activity every two weeks.
The plan also requires state agencies to take a more active role in helping the unemployed find jobs. Every individual registered with Michigan Works! would be notified of all job openings the agency receives, working in conjunction with the Unemployment Insurance Agency.
HBs 5179-80 now move to the Senate for further consideration.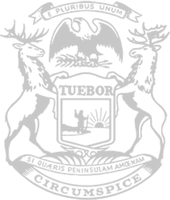 © 2009 - 2022 Michigan House Republicans. All Rights Reserved.
This site is protected by reCAPTCHA and the Google Privacy Policy and Terms of Service apply.