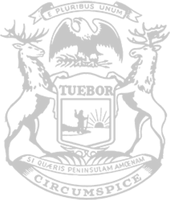 Rep. Hall: Upcoming return to normal for small businesses can provide boost for state, local economies
RELEASE
|
September 3, 2021
With the scheduled end of extra federal unemployment benefits soon approaching, state Rep. Matt Hall today highlighted good opportunities available for prospective workers and a sorely needed solution for many small-business owners.
"I have talked to many small-business owners throughout Calhoun and Kalamazoo counties and they have had tremendous difficulty filling jobs and remaining fully operational," said Hall, of Marshall. "They have cut hours or closed for certain days during the week because they can't find people to work. Extra federal benefits have been competing with our small businesses for workers."
"Small businesses are the backbone of our state and local economies. They sponsor youth sports teams, buy advertising around town, donate to charity auctions and help our communities in many other ways. This is going to allow them to roar back with an enhanced workforce, and they will be providing support in the form of good-paying jobs for people and families throughout the state. It's a win-win."
A federal program providing $300 per week in extra benefits will conclude on Saturday. The federal Pandemic Unemployment Compensation, paired with state benefits, has allowed Michigan unemployment recipients to receive up to $662 weekly.
Although the enhanced federal benefits will expire, the regular state program will continue to be available for eligible unemployed workers.
"This strikes a common-sense balance in our approach going forward," Hall said. "Unemployment benefits should be temporary and they will still be available for those who need it. At the same time, our small businesses will be in a better position to thrive."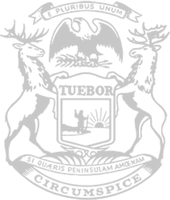 © 2009 - 2022 Michigan House Republicans. All Rights Reserved.
This site is protected by reCAPTCHA and the Google Privacy Policy and Terms of Service apply.