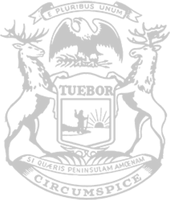 Rep. Hall: Troubling UIA report underscores need for transparency, accountability
RELEASE
|
November 25, 2020
Joint Select Committee on the COVID-19 Pandemic Chair Matt Hall, of Marshall, today issued the following statement after an outside review of the state's Unemployment Insurance Agency revealed the agency was responsible for Michigan being more vulnerable to fraud – as the state has struggled to process and fulfill claims during the COVID-19 pandemic and executive orders in response. The select committee will hear testimony from UIA Director Liza Estlund Olson on Wednesday, Dec. 2 at 8:30 a.m.:
"For months, I've had concerns that UIA's decisions during this surge in claims have led to an uptick in fraud. When hearing testimony from the agency and former director Steve Gray over the past several months, I've been asking questions about this – whether the agency thought its actions have contributed, if their fraud detection tools were altered and if those alterations impacted the agency's effectiveness, and what the department is doing to make sure our state's unemployment system is protected and efficient. I have gotten few answers until today, when we discovered that their actions did contribute.
"I recently invited Mr. Gray before our committee again to talk about fraud and he resigned. Now, a day before Thanksgiving and a day after I scheduled a joint select committee hearing on this matter, this report comes out.
"I look forward to speaking with new Director Liza Estlund Olson next week on what UIA is doing to safeguard our unemployment system. I have heard from people who were among hundreds of thousands who saw their legitimate claims put into a holding pattern by the agency. They were unable to pay bills and put food on the table through no fault of their own, which led to confusion and frustration. They need answers for why these decisions which caused them so much hardship were made. And I'm going to keep demanding answers for them. I have received this report today and I am reviewing it closely. I am hopeful UIA and the Legislature can work together to analyze our fraud detection process and build a system that residents can rely on."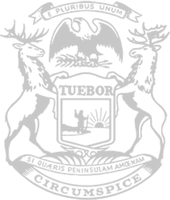 © 2009 - 2023 Michigan House Republicans. All Rights Reserved.
This site is protected by reCAPTCHA and the Google Privacy Policy and Terms of Service apply.