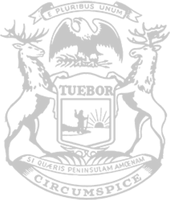 Rep. Hall to help shape House committees for upcoming legislative term
RELEASE
|
November 17, 2020
State Rep. Matt Hall has been named to the panel that will decide committee assignments for all members of the Michigan House for the 2021-22 legislative term.
The Committee on Committees will work with both incoming and returning representatives to determine best fits for committee assignments. Hall will be entering his second term in the Michigan House serving residents in Calhoun and Kalamazoo counties.
"This opportunity allows for people in Calhoun and Kalamazoo counties to have their interests and priorities represented as committees that take up and debate legislation are formed," said Hall, of Marshall. "It is important that we consider many things that can help shape a committee – such as a legislator's priorities, professional expertise and personal life experiences – so that we develop effective and efficient legislative bodies for the people."
House Speaker-elect Jason Wentworth made public the appointments to the Committee on Committees today, noting the panel will have a large role in the makeup of the 101st Michigan Legislature.
Hall currently chairs the powerful House Oversight Committee as well as the Joint Select Committee on the COVID-19 Pandemic, which is examining decisions made by Gov. Gretchen Whitmer in response to COVID-19 and how those decisions have impacted lives and livelihoods throughout Michigan. He also is a member of the House Education Committee, the House Regulatory Reform Committee and the House Tax Policy Committee.
Hall was recently elected chairman of the House Republican caucus by his colleagues for the 2021-22 legislative term.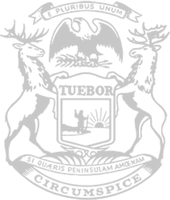 © 2009 - 2021 Michigan House Republicans. All Rights Reserved.
This site is protected by reCAPTCHA and the Google Privacy Policy and Terms of Service apply.