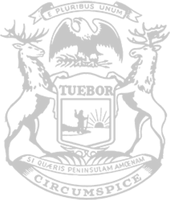 Rep. Hall testifies on plan to bring "jobs of tomorrow" to Michigan
State Rep. Matt Hall today testified on his legislation to make Michigan more competitive in attracting cutting-edge jobs.
House Bill 5601 creates a research and development tax credit for certain industries, including electric battery technology, advanced automotive projects, semiconductors and life sciences. Surrounding states such as Ohio, Indiana, Wisconsin and Pennsylvania all offer this type of credit – while Michigan is one of only 13 states in the country that doesn't. The plan is an aggressive step forward in workforce development and retention.
Hall, who chairs the House Tax Policy Committee, recently spearheaded new laws creating funds dedicated to developing critical industries and site readiness. HB 5601 builds on this commitment with a targeted approach to address domestic shortages and spur job growth in key sectors.
"We had a real great moment in December where the Legislature came together in a bipartisan way to begin the process of putting Michigan in place to compete for major manufacturing projects – whether that's expansion within the state for companies that already call Michigan home or for new job creators to come here. I'm hoping this will be part of a second wave of that work – continuing in the spirit of working together and putting politics aside to put Michigan in the best possible position to land the jobs of tomorrow," said Hall, of Marshall. "I have talked to many people who have laid out the types of cutting-edge industries we need to attract to our state going forward. We've looked at what other states do and we've talked to economic development leaders about how this might look, and I believe we are moving toward an inclusive, forward-thinking framework that's going to be a gamechanger both statewide and locally."
Hall and the House Tax Policy Committee heard testimony from many experts and professionals across southwest Michigan and the state. Joe Sobieralski, CEO of Battle Creek Unlimited, told the committee that none of the 85 companies which comprise the Fort Custer Industrial Park in Battle Creek currently conduct research and development onsite – and the tax credit would be "tremendous" in efforts to diversify Michigan's economy.
"Other states are prioritizing these investments in a way that Michigan is not," said Brooke Oosterman, who serves as director of the regional economic development group Southwest Michigan First in Kalamazoo. "In our area, we compete directly with Indiana. Indiana offers a similar tool for companies looking to locate or expand in their region and state and not having that in southwest Michigan really puts us at a disadvantage.
"The introduction of this bill by Chair Hall, who represents our region, is critically important to ensuring companies that currently reside in our region, as well as those seeking future opportunities here, are supported in their efforts to innovate."
When introducing the plan, Hall noted key domestic production shortages where Michigan could lead in providing solutions. A global semiconductor shortage has virtually dried up the supply of microchips used to manufacture numerous different machines. The auto industry has been particularly hampered by this shortage, and manufacturers have faced production delays and shutdowns as they wait for chips they need to finish cars on the assembly line.
"We have the ability with this legislation to set up new supply chains in Michigan and these will ripple down and have a wide impact across our state and local economies," Hall said. "We want to continue to show that Michigan will do what it takes to compete and win the jobs of the future."
Hall said discussions will continue regarding capping the credit and what sectors are eligible, and that the list of eligible industries could likely expand. HB 5601 remains under consideration in the House Tax Policy Committee.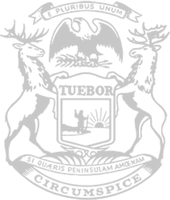 © 2009 - 2022 Michigan House Republicans. All Rights Reserved.
This site is protected by reCAPTCHA and the Google Privacy Policy and Terms of Service apply.