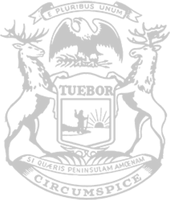 Rep. Hall: Tax relief critical in ongoing cost-of-living crisis
Second-term legislator leading comprehensive relief efforts with new plan
State Rep. Matt Hall is continuing his fight to bring needed relief to hard-working people and families across the state, as the Michigan House today approved his wide-ranging plan to slash taxes and establish targeted exemptions to help people keep more of what they earn.
Hall said House Bill 4568 and Senate Bill 784 are yet another opportunity to put more money back in people's pockets as personal budgets buckle under unrelenting, record-high inflation. Gov. Gretchen Whitmer has vetoed recent attempts to provide people with tax relief. One vetoed plan from Hall consisted of a $2.5 billion tax cut through a reduced income tax rate for all individual payers and increased savings for more parents and seniors.
"I will not stop in these efforts. As working people and their families feel this cost crunch whenever they shop for groceries or go to the gas station, they see state government sitting on billions of dollars in surplus revenue," said Hall, of Comstock Township. "We should be working to return taxpayer money to taxpayers. The Legislature is prioritizing needed relief, while the governor's recent actions suggest hard-working people can continue to bear this burden. Many people I talk to say otherwise – and I will continue to look for solutions for them."
The new Family Inflation Relief Plan cuts taxes by $2.5 billion annually by lowering the state income tax rate to 4 percent and allowing single filers to keep an extra $1,800 of what they earn each year tax-free, or $3,600 with joint filers, through increased personal income tax exemptions. The plan also creates a $500 per child tax credit to help those who are trying to raise a family in the face of surging costs and increases the earned income tax credit to 20 percent from 6 percent – a key contention from Whitmer when laying out her own ideas for tax relief and vetoing previous measures that would have saved Michiganders money.
The proposal also looks out for seniors and veterans. The standard deduction for people 67 and older would increase to $21,800 for single filers and $43,600 for joint filers. Expanded property tax relief for disabled veterans and their families will allow more people to stay in their homes.
"This plan will provide relief for everyone in the form of a lowered income tax and help for those with families, but it also helps the most vulnerable when costs are this high – low- and moderate-income workers living paycheck to paycheck and those who have sacrificed for their country and can no longer work due to injuries they have suffered," Hall said. "People have been clear. They are struggling to keep up with cost hikes and make ends meet. These plans get those concerns in front of Gov. Whitmer and reiterate resoundingly that relief is needed."
The bulk of the tax plan, contained in House Bill 4568, was approved by the state House and Senate today and now advances to the governor for consideration. The remainder of the plan in Senate Bill 784 was approved by the Senate and is expected to pass the House early next week.
#####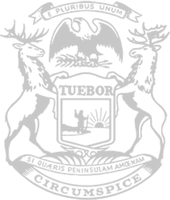 © 2009 - 2023 Michigan House Republicans. All Rights Reserved.
This site is protected by reCAPTCHA and the Google Privacy Policy and Terms of Service apply.