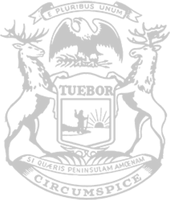 Rep. Hall serves as driving force for improving Michigan's elections
RELEASE
|
February 23, 2021
House Elections and Ethics Committee advances key reforms
A collection of reforms spearheaded by state Rep. Matt Hall were approved by the House Elections and Ethics Committee today – moving the state closer to improved elections that will help re-establish trust in Michigan's elections process.
As chair of the House Oversight Committee during the historic 100th Michigan Legislature, Hall worked with the Senate Oversight Committee to hold numerous hearings on Michigan's elections spanning several hours. The hearings provided people expressing concerns and frustrations regarding the November election with firsthand testimony from those who witnessed events and oversaw the elections process, as well as suggestions for what could be fine-tuned going forward. At the beginning of the current term, the second-term lawmaker included many of these suggestions in a letter sent to the House Elections and Ethics Committee as well as the House Oversight Committee.
"In these hearings, we heard about the need for improved training for election workers and clerks, including signature verification guidelines," said Hall, of Marshall. "We heard about issues with the qualified voter file – including unknown dates of birth for voters, county clerks not having the authority to remove dead people from lists and third-party organizations having digital access to Michigan's files. People voiced concerns about security and transparency for ballots, as well as the technology we use for our elections process."
"These reforms act on concerns that have been shared by people throughout Michigan over the past several months. They preserve integrity and give voters confidence in their elections."
Hall's legislation – House Bill 4127 – establishes a procedure to remove individuals listed on the qualified voter file with unknown dates of birth, and the legislation requires verification of a person's birth date when voting.
"It was disclosed in our hearings people who are over 120 years old were on voter lists. Date of birth is a key component to verification," Hall said. "Verification helps establish trust in the process."
HB 4127, along with other election-related proposals approved by the committee, now moves to the House floor for consideration.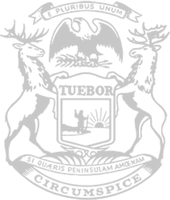 © 2009 - 2021 Michigan House Republicans. All Rights Reserved.
This site is protected by reCAPTCHA and the Google Privacy Policy and Terms of Service apply.