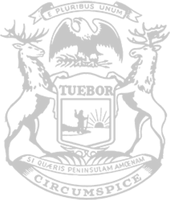 Rep. Hall responds to Auditor General UIA findings
RELEASE
|
November 18, 2021
State Rep. Matt Hall, of Marshall, today issued the following statement after findings from the state Auditor General showed the state's Unemployment Insurance Agency made key errors that prolonged confusion and anxiety for many throughout Michigan as they tried to get needed assistance. The audit report is the first of four on UIA's performance during the COVID-19 pandemic. While chairing the Joint Select Committee on the COVID-19 Pandemic, Hall wrote a letter to the Auditor General along with state Sens. Aric Nesbitt and Ed McBroom in August of 2020 requesting an investigation:
"I requested this audit while chairing the Joint Select Committee to dig more into what was going on at UIA and to see if it matched up with what the agency was telling both us and people throughout the state. This was about delivering needed accountability as people struggled to deal with UIA and were regularly misled.
"A previous report done by Deloitte showed there were issues at the agency as they attempted to handle a massive surge of unemployment claims following Gov. Gretchen Whitmer's shutdown orders. The agency disabled fraud detection tools and reassigned fraud investigation personnel, which amounted to significant fraud that drained UIA's Trust Fund. 
"The Auditor General has now found a variety of actions and inaction by UIA senior leadership led to more problems, including Pandemic Unemployment Assistance (PUA) criteria that was not federally compliant. For nine months, the agency continued to make PUA payments using qualifications they knew the U.S. Department of Labor didn't approve and that those payments could be going out to people who may have been unemployed for reasons unrelated to COVID-19. Almost $4 billion of overpayments were made because of this faulty eligibility criteria. UIA slow-walked corrective action – despite the problem being deemed crucial and urgent – and sent misleading information to the Department of Labor as the Department told them to comply with the CARES Act.
"The agency bypassed established procedures requiring approvals from key personnel when it developed this qualification criteria. The audit revealed an ill-fated plan – shared by UIA and the Department of Labor and Economic Opportunity with the governor's office in April of 2020 – that rushed payments instead of prioritizing thoroughness and compliance.
"This audit covered a lengthy time period under former director Steve Gray and former acting director Liza Estlund Olson. In talking with people who were dealing with the agency while chairing the Joint Select Committee, we knew this situation was bad. But now it's even worse than we were aware of and it shows why these audits were needed.
"It's important to look at where the agency needs to improve while ensuring the agency is actually making improvements that they agree need to be made. This is how people across Michigan will be able to have a more efficient, trustworthy system. Legislators continue to get calls from people who are having problems with the agency – so we will continue to ask why.
"It was important to get the truth on what has happened with UIA during COVID-19, so the agency can work to serve people effectively and operate the way it is supposed to. I look forward to additional audit reports as we strive for this goal."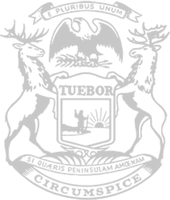 © 2009 - 2022 Michigan House Republicans. All Rights Reserved.
This site is protected by reCAPTCHA and the Google Privacy Policy and Terms of Service apply.