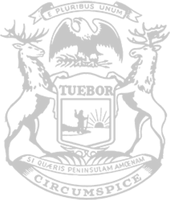 Rep. Hall: New economic development laws will bring opportunity, prosperity to area
RELEASE
|
December 21, 2021
Plans spearheaded by state Rep. Matt Hall, of Marshall, driving Michigan's economic potential forward were signed into law this week by Gov. Gretchen Whitmer.
The new laws create and manage funds dedicated to side readiness and critical industry development to ensure the state is competitive in attracting cutting edge jobs and ventures. Money can be appropriated into the funds through the Legislature or another source. A total of $1 billion will be appropriated to a main fund under the signed legislation.
"These plans focus on making all corners of Michigan a destination for the jobs of today and tomorrow," said Hall, who was on hand in Detroit on Monday to witness the bills be signed. "Site readiness is a major factor for site selectors or companies looking to locate facilities. A site is likely to be passed over if it's not shovel-ready, or if it doesn't have utilities or key infrastructure available to accommodate a project. Other states have made these developments a priority, as well as the funding needed to make them practically turnkey. The mechanisms in these new laws will help get us there.
"Marshall has the largest parcel available in the state for a big plant or project and I wanted to make sure this site and the community are in an extremely strong position when an opportunity arises that can bring jobs to the area and grow our economy."
The plans also look out for local businesses. A bill Hall helped advance through the Legislature and signed today provides a $409 million commitment using federal COVID relief dollars for afflicted businesses in the form of grants based on property taxes, unemployment insurance taxes, and license and inspection fees. The proposal was previously included in legislation that became law in March, but Gov. Gretchen Whitmer removed the funding from the bill. It was later included in another bill that was vetoed by the governor, but Hall said it was important to continue fighting for vital relief for the state's small business sector.
"Many small businesses could not generate income because of government orders, but were still on the hook for licensing and operating fees to be paid to the government," Hall said. "That wasn't fair to our hard-working local business owners, and this works to set that right."
Hall is continuing to put the state, as well as Calhoun and Kalamazoo counties, in a position to attract jobs through his recently introduced legislation establishing a research and development tax credit for semiconductors, advanced automotive projects such as electric battery technology, and life sciences.
House Bill 5601 works to address a global semiconductor shortage that has virtually dried up the supply of microchips used to manufacture numerous different machines. The auto industry has been particularly hampered by this shortage, and manufacturers have faced production delays and shutdowns as they wait for chips they need to finish cars on the assembly line.
Electric vehicles have roughly double the average number of chips as non-electric cars, meaning the brakes have been applied even firmer to their production. Recent estimates put the cost of the shortage for the auto industry alone at $210 billion, and Hall's plan would position Michigan to be a leader in establishing a domestic production presence. 
The plan remains under consideration in the House Tax Policy Committee, which Hall chairs.
PHOTO INFORMATION: State Rep. Matt Hall, of Marshall, speaks on economic development legislation before the Michigan House on Tuesday, Dec. 14. Hall was instrumental in guiding the plans through the Legislature to the governor's desk.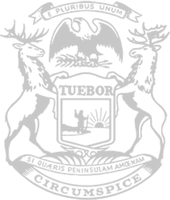 © 2009 - 2022 Michigan House Republicans. All Rights Reserved.
This site is protected by reCAPTCHA and the Google Privacy Policy and Terms of Service apply.