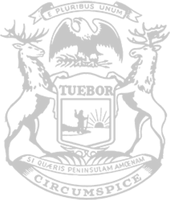 Rep. Hall leading efforts to extend tax filing deadlines
Advancing bills address confusion caused by federal tax filing extension
State Rep. Matt Hall, of Marshall, is working to extend filing deadlines for the 2020 tax period – creating clarity and certainty for people across Michigan as they navigate hardships caused by the COVID-19 pandemic.
Hall has sponsored legislation within a plan that will extend filing deadlines for state and city income taxes, bringing Michigan in line with recent changes to the federal due date. The Internal Revenue Service has extended the filing deadline for federal income taxes to May 17.
"I am working as fast as I can to get this through the process," said Hall, who chairs the House Tax Policy Committee. "The federal government extending the deadline for federal returns to May 17 created confusion in states and cities which still had April 15 dates for their returns. You need your federal return to do your state and city return, so people have expressed concerns regarding these differences and need assurances that they aren't going to be hit with fees or penalties when so many have already gone through very difficult financial times during this pandemic.
"This plan will offer concise timelines and a clear process going forward. We saw the confusion the federal extension was causing people and we are working to prevent it from happening again."
The Michigan Department of Treasury announced that it would waive penalties and fees on late taxes through May 17, and some cities announced a waiver through June 1. The House plans would put the state deadline extension into law and create uniformity statewide for the city deadline – as cities with an April 30 cutoff would be extended to June 1. In Detroit, where residents were supposed to file by April 15, the deadline would be extended to May 17.
The proposals also would automatically extend the filing deadline for city income taxes in any tax year if a federal deadline is extended. This would ensure that in the future, corresponding legislation – and the time-consuming process of getting it into law – wouldn't suddenly be required to address the issue.
The plans were advanced through the House with overwhelming bipartisan support last week, and Hall thanked the Michigan Senate for quickly beginning the consideration process so that they could be sent to Gov. Gretchen Whitmer's desk in short order.
"I appreciate state Sen. Jim Runestad and members of the Senate Finance Committee for taking these bills up quickly," Hall said. "It's imperative that we all work together to create certainty for hard-working Michigan taxpayers."
The legislation is contained within House Bills 4568-69 and HB 4571. HBs 4569 and 4571 were unanimously advanced by the Senate on Tuesday.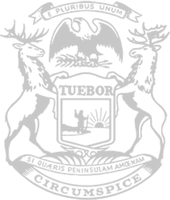 © 2009 - 2023 Michigan House Republicans. All Rights Reserved.
This site is protected by reCAPTCHA and the Google Privacy Policy and Terms of Service apply.