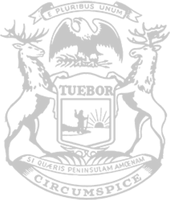 Rep. Hall joins Pfizer as company announces $120 million expansion to produce COVID treatment pill
State Rep. Matt Hall today joined Pfizer Inc. officials announcing a new $120 million investment in their Portage facility.
Pfizer announced the expansion will support the production of its COVID-19 antiviral oral treatment called PAXLOVID. An estimated 250 additional jobs will be created as part of the project.
"This is yet another example of how we are making Michigan an even better place to create manufacturing jobs – strengthening communities and supporting hard-working families," said Hall, of Comstock Township. "This new investment also will help maintain Kalamazoo County's leadership in fighting COVID-19 and keeping people healthy. I applaud Pfizer and its workforce for developing this antiviral treatment that will help prevent severe illness and save lives."
Hall, chair of the House Tax Policy Committee, has a leading role in making Michigan more competitive for job-creating investments.
Recent laws championed by Hall are sparking investments and creating jobs in Michigan through companies such as General Motors and Ford. This includes creation of the Strategic Outreach and Attraction Reserve (SOAR) Fund, which was seeded with $1 billion by the Legislature.
Hall also sponsors House Bill 5601, which would create a research and development tax credit to spark more high-skill, high-paying jobs in life sciences, medial research and other industries.
Hall also is leading the fight to deliver income tax relief for small businesses and employees – making Michigan more competitive. He sponsors House Bill 4568, an integral part of a $2.5 billion relief plan lowering the income tax rate for all individuals with additional savings for seniors, families and veterans. The measure is awaiting Gov. Whitmer's consideration.
"Income tax relief is a key part of our plan to make Michigan more worker friendly and family friendly," Hall said. "Especially in these times of runaway inflation, people deserve to keep more of what they earn."
#####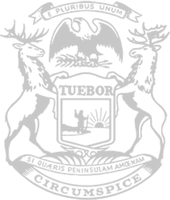 © 2009 - 2022 Michigan House Republicans. All Rights Reserved.
This site is protected by reCAPTCHA and the Google Privacy Policy and Terms of Service apply.