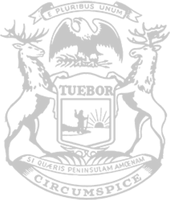 Rep. Hall helps spur growth in Calhoun County with advancement of development projects
State Rep. Matt Hall, of Marshall, today voted to advance a pair of recreational projects that will make key improvements to communities in Calhoun County.
Calhoun County would see $193,400 go toward Kimball Pines County Park development in Emmett Township and another $101,000 would go toward the Iron Belle Trail in the Village of Homer.
"These are projects that will make Calhoun County a better place to live and raise a family," Hall said. "It was important to fight for the advancement of our communities through these new recreational offerings and I am eager to see these plans through."   
The Kimball Pines work will add a new park entrance and parking lot while improving facilities in place. A natural disaster in 2011 severely impacted the park's natural canopy and created issues with invasive species.
 Work on the Iron Belle Trail in Homer will increase accessibility and allow the route to meet hiking and bicycling guidelines. The trail will be widened along Sophia Street between E. Sprague Street south to E. Leigh Street. Two new trail sections will be constructed, one on the south end of Sophia on E. Leigh and the other on the north end of Sophia on E. Sprague. Existing trail will also be widened and new trail will be built within Grist Mill Park south of M-60 and east of N. Clay Street in Homer.
The projects are part of a wide-ranging Natural Resources Trust Fund proposal moving through the Legislature. House Bill 4469 allocates nearly $38 million for various projects, including 30 acquisition projects across the state and 46 development projects in the form of grants. The Michigan Natural Resources Trust Fund Board initially approved the projects in December.
The two projects within HB 4469 move to the Senate for further consideration.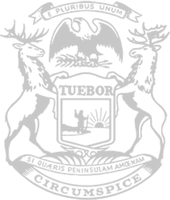 © 2009 - 2021 Michigan House Republicans. All Rights Reserved.
This site is protected by reCAPTCHA and the Google Privacy Policy and Terms of Service apply.