Rep. Hall: Governor's call for sales tax suspension is a gimmick that's too little, too late
House Tax Policy Committee Chair Matt Hall, of Comstock Township, today issued the following statement after Gov. Gretchen Whitmer proposed temporarily suspending the state sales tax on school supplies:
"This is not a realistic plan from Gov. Whitmer. It's a political gimmick that tries to dig out of a hole she has created for so many throughout our state.
"She vetoed a plan I put forward that would have helped parents keep more money in their pockets by cutting income taxes while also eliminating most retirement taxes to help retirees living on fixed incomes. She vetoed a plan to pause the state's gas tax of 27 cents per gallon for six months, which would have helped drivers save money every time they went to the pump. We put real plans on her desk that would have given people immediate relief and they had bipartisan support, but she consistently said no.
"Many people throughout Michigan have already done back to school shopping and school starts in just a few days for many families. Some kids have already started back. How would this plan help families three or four weeks from now? Our proposals would have given much-needed relief to everyone in Michigan – as people continue to struggle in the face of inflation caused by radical Democrat policies.
"We'll continue working to try and come up with real, common-sense solutions that will help workers and families."
#####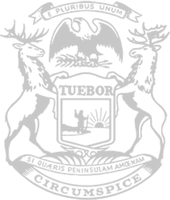 © 2009 - 2023 Michigan House Republicans. All Rights Reserved.
This site is protected by reCAPTCHA and the Google Privacy Policy and Terms of Service apply.